How Much Does The Pastor's Personality Affect Church Growth Or Size? (Survey)
Can you take this short survey to help us understand more about small churches and their leaders?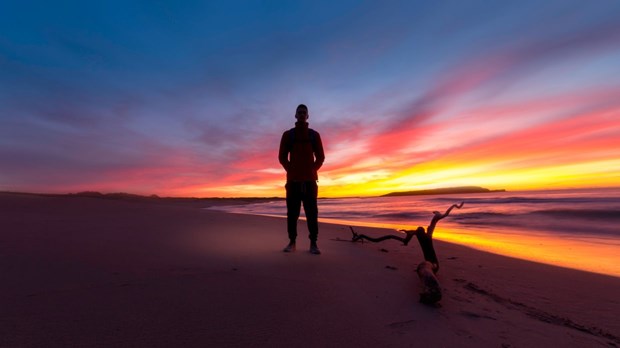 Most churches in the world are small. As many as 90 percent are under 200, 80 percent under 100.
Is this because the pastors of those churches haven't mastered church growth? Or could there be other factors at play here?
These are valid questions, but they have surprisingly few solid answers because very little research has been done about them.
Sure, you can find a lot of good material about how to break through numerical barriers, but what about the vast majority of churches that not only stay small, but it seems like that's how they and their leaders serve at their best?
(If you want to jump right to the survey, click this link.)
More Small Church Metrics Are Needed
Several times over the last few years I've written about the limits of using metrics to understand the health and strength of small churches and the people who lead them. Here are links to a couple of those articles:
In addition to those I also sent up a flag asking for help, with Wanted: An Effective System for Small Church Metrics.
Now someone is stepping up to answer that call.
Are There Small Church Pastor Personality Traits?
Are there certain personality types that are more effective for pastors in a small church environment than in a big church setting?
A small church pastor named Jean Morgan is writing a Master's thesis based on researching this idea: Are there certain personality types that are more effective for pastors in a small church environment than in a big church setting? And, if so, what are they and how can we understand them better so we can serve the church in the best possible way?
In other words, is it possible that church size has less to do with the pastors' skill set than it has to do with how God built us? And is there a way to discover that?
The Survey
Jean is using a short, simple survey that measures personality based on the following criteria, using the acronym OCEAN:
Open-mindedness
Conscientiousness
Extraversion
Agreeableness
Negative emotion
This is where you come in. We need your help.
We need as many lead/senior pastors as possible to complete the survey. (Yes, we need pastors of big churches to do this, too.)
It will only take 10 minutes or less (I did it in 5 minutes without rushing). And if you get interrupted in the middle you can come back to it.
Just CLICK THIS LINK to take the OCEAN survey, answer the simple questions, then please pass it along to other lead/senior pastors. The more participants we get, the better our information will be.
You won't receive an individualized response, but the overall results will be tabulated over the next few months as they come in. I'll publish a summary of the results when they're ready, so we can all share the information.
Defining The Reality Of Small Churches And Their Leaders
One of my favorite leadership quotes is from Max De Pree. "The first responsibility of a leader is to define reality." That is what this survey is designed to help us do – better define the reality of small church ministry so we can lead them better.
This survey is just a sliver of the information we need, but it's an important start.
Thank you for your help.
Pivot is a part of CT's Blog Forum. Support the work of CT. Subscribe and get one year free.
The views of the blogger do not necessarily reflect those of Christianity Today.
Join in the conversation about this post on Facebook.