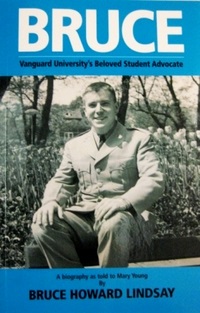 Vanguard University, a Southern California Assemblies of God school that was warned last fall about its financial oversight from an accrediting body and went through a string of leadership transitions this January, may be facing sunny days again.
School officials met with the Western Association of Schools and Colleges (WASC) February 18 to show that they had taken recommended steps to remedy the fiscal and management issues noted by WASC during its September visit. College president Carol Taylor announced last week that WASC had granted the school's request to defer action on its accreditation review until its June 2009 meeting.
"In granting a deferral, the WASC Commission recognizes Vanguard's progress and has noted that this deferral provides the University a window of time to bring to fruition key initiatives that have been undertaken," President Taylor said in her online message. Deferment gives the CCCU member school time to show it can run with an independent board of trustees and implement sound financial management, which it had reportedly lacked for years.
Four days after the WASC meeting, Vanguard learned that Bruce Lindsay, a millionare who hung out on campus every day and became known as the school's "campus grandpa" and "student advocate," had died and left his fortune to the school, which is $42 million in debt.
According to the Los Angeles Times profile, Lindsay, 79, was known for his frugality and made his fortune in part by buying low-cost oil leases and flipping beach homes. The worth of Lindsay's estate is still unknown, but Vanguard has said part of the donation will go toward renovating its cafeteria, where Lindsay ate three meals every day.