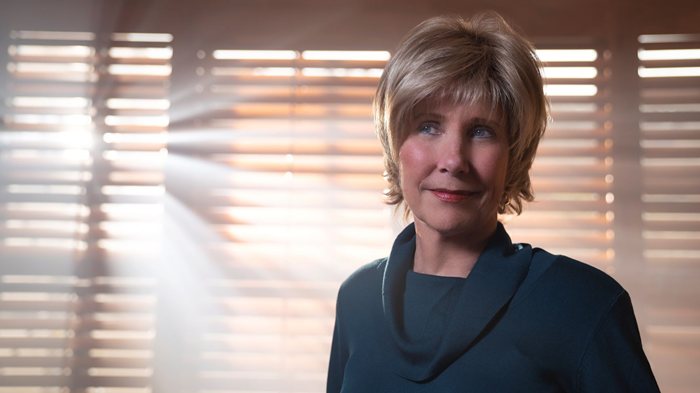 Image: Courtesy of Joni and Friends
Update (November 19, 2018): Joni Eareckson Tada has asked for prayer as she faces cancer for a second time.
The 69-year-old Christian author and advocate will undergo surgery next Monday, November 26, to remove a cancerous tumor in her chest.
Tada previously had a mastectomy and chemotherapy treatments due to a stage 3 cancer diagnosis in 2010.
"When I received the unexpected news of cancer from my oncological surgeon, I relaxed and smiled, knowing that my sovereign God loves me dearly and holds me tightly in his hands," said Tada, the founder and CEO of Joni and Friends, a ministry for people with disabilities, in a statement today.
"What good is it if we only trust the Lord when we understand his ways? That only guarantees a life filled with doubts."
Prior to the recent tumor, she had been declared cancer-free three years ago.
She requested that her followers pray God would be glorified through her cancer diagnosis and surgery.
Her previous cancer diagnosis also came as a surprise. "Breast cancer always happened to other women, not me," she said at the time. "Forty-five years of living in a wheelchair provided enough challenges, without thinking of cancer."
During her initial round of treatment, she shared with CT about her view of suffering—and encouraged female readers to get regular mammograms.
CT Women recently posted an excerpt from Tada's new book, Heaven, which came out last month.
She wrote, "Physical affliction and emotional pain are, frankly, part of my daily routine. But these hardships are God's way of helping me to get my mind on the hereafter. And I don't mean the hereafter as a death wish, psychological crutch, or escape from reality—I mean it as the true reality."
-------
Original post (June 23, 2010): Breaking news: Disability advocate Joni Eareckson Tada has been diagnosed with breast cancer and is expected to have surgery on Monday, June 28.
According to a news release from her organization, Joni and Friends:
Internationally-beloved disability advocate, artist and quadriplegic Joni Eareckson Tada has been diagnosed with breast cancer, it was announced today by Doug Mazza, Joni and Friends International Disability Center president and COO, following confirmation by her physicians.

"Joni is to undergo several more tests, followed by surgery within the week," said Mazza. "The extent of the cancer will not be determined until the procedure." Ken Tada, Joni's husband of nearly 28 years, is very hopeful. "The doctors have assured us that more advancements have been made in the last five years in treating breast cancer then in the last 150 years," he said. "We are confident Joni is in very good hands." Joni echoed Ken's sentiments. "I've often said that our afflictions come from the hand of our all-wise and sovereign God, who loves us and wants what is best for us. So, although cancer is something new, I am content to receive from God whatever He deems fit for me," she said. "Yes, it's alarming, but rest assured that Ken and I are utterly convinced that God is going to use this to stretch our faith, brighten our hope and strengthen our witness to others."
Click here for medical updates.
For the full press release, click here.