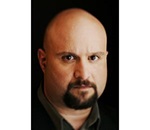 In a statement issued by Liberty University Friday, a panel of four trustees announced they had found that Ergun Caner, dean of the seminary at the Lynchburg, Virginia, school, had made "self-contradictory" statements about "dates, names and places of residence" in his public talks following the events of September 11, 2001. However, the trustees found no evidence to question Caner's basic claim that he was "a Muslim who converted to Christianity as a teenager."
Caner has been the target of both Christian and Muslim apologists and bloggers who claim that he falsified his biography in order to inflate his credibility as an expert on Islam. Christianity Today earlier reported on the controversy here and here.
Apparently, Liberty University's trustees consider Caner's misleading statements to be serious enough to undermine his ability to serve as seminary dean. They are removing him from that role while allowing him to remain on the faculty. This nettles critics.
A news article in the Lynchburg News and Advance, quotes apologist and vocal Caner critic James White: "Simply removing him as dean and allowing him to continue teaching the same subjects he was teaching before really isn't going to lead to a conclusion of the controversy." The university's statement "raises all sorts of questions about what did [Caner] apologize for," White said. "The students ... deserve an open response."
Here is the full text of the university's statement as printed in The News and Advance:
After a thorough and exhaustive review of Dr. Ergun Caner's public statements, a committee consisting of four members of Liberty University's Board of Trustees has concluded that Dr. Caner has made factual statements that are self-contradictory.

However, the committee found no evidence to suggest that Dr. Caner was not a Muslim who converted to Christianity as a teenager, but, instead, found discrepancies related to matters such as dates, names and places of residence.

Dr. Caner has cooperated with the board committee and has apologized for the discrepancies and misstatements that led to this review.

Dr. Caner's current contractual term as Dean of Liberty Baptist Theological Seminary expires on June, 30, 2010.

Dr. Caner will no longer serve as Dean of Liberty Baptist Theological Seminary.

The university has offered, and Dr. Caner has accepted, an employment contract for the 2010-2011 academic year. Dr. Caner will remain on the faculty of Liberty Baptist.
News about yesterday's events were also carried by the Associated Press.