The Navy's plan to allow chaplains to perform same-sex marriages in military chapels has led to opposition.
Last week, Family Research Council (FRC) president Tony Perkins tweeted, "Hearing Navy chaplains are now being trained to perform same sex weddings following [Don't Ask Don't Tell (DADT)] changes. Major religious liberty implications." Later, Perkins reported on the FRC website that the Navy had "jumped ship on DOMA."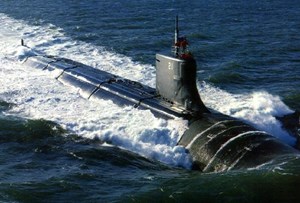 The memo to Navy chaplains posted on the FRC website states that chaplains are not being trained on how to conduct marriages, nor will they be forced to conduct weddings. Instead, the training on DADT now allows chaplains to conduct same-sex weddings if the chaplain serves in a state where same-sex marriages are legal. In addition, military facilities (that allow weddings on base) must be open to same-sex weddings.
"Call it what you will, but that's not a change to 'training'–that's a circumvention of U.S. law," said FRC's Perkins.
Rep. Todd Akin (R-Mo.) and 62 other Members of Congress also object to the new policy. They sent a letter to the Secretary of the Navy accusing the Navy of violating federal law.
"We find it difficult to understand how the military is somehow exempt from abiding by federal law. Not only does this document imply recognition and support of same-sex marriage in opposition to DOMA, it also implies that the Navy will now perform these marriages so long as they do not violate state statutes," Akin wrote.
The Navy has responded by saying that the new policy does not violate DOMA. Defense Department spokeswoman Eileen Lainez sent an e-mail stating that DOMA only defines federal marriage; it does not make any policy regarding religious ceremonies, which would include weddings.
"DOMA does not limit the type of religious ceremonies a chaplain may perform in a chapel on a military installation," Lainez said, according to the Navy Times. "Chaplains are authorized to perform religious ceremonies consistent with the practices of the chaplain's faith group in chapels on military installations."
In training for changes in DADT, chaplains are being told that they are not being asked to compromise their beliefs or practices because of DADT. "Chaplains who preach at base chapels that homosexuality is a sin are entitled to express their beliefs during worship," the Associated Press reports. Col. Matthew Goff, a Southern Baptist Convention army chaplain, recently told CBN that the SBC is encouraging its chaplains to stay in the military.
"[Chaplains] are a protected group among all other soldiers, if you will, and there's really no pressure point to make us violate who we are how we understand Scripture to be and the practice of that in our own lives," Goff said. "Once we're in a chapel setting and I'm the chaplain in charge, we're free to preach as God leads us to preach."
Update (5/11): The Washington Postreports that the Navy is reversing course.
The Navy is revoking guidance to its chaplains about conducting same-sex marriages at military chapels following an uproar by Republican lawmakers and social conservatives claiming the move would violate a law prohibiting federal recognition of gay marriage.

Despite the decision, military officials said Tuesday night that the Defense Department may still eventually permit gay troops to use military chapels in states that recognize homosexual marriages for same-sex weddings after President Obama lifts the ban on openly gay service members known as "don't ask, don't tell."