A same-sex marriage bill passed the Maryland Senate Thursday, sending it to Gov. Martin O'Malley who said he will sign the bill into law.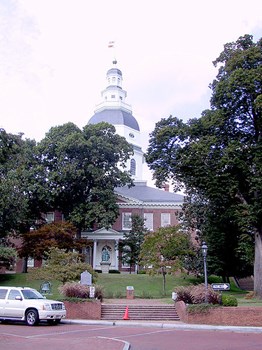 Maryland will become the eighth state to legalize same-sex marriage, though opponents are collecting signatures to put a referendum on the November ballot.
The governor of Washington signed a bill this month legalizing same-sex marriage in the state. New Jersey also passed a same-sex marriage bill, but it was vetoed by Gov. Chris Christie. Christie and other state Republican lawmakers want to make the issue a ballot question for voters.
A question on same-sex marriage will likely be on the November ballot in Maine, the Portland Press Heraldreports. Minnesota voters will also vote on a marriage amendment in November. North Carolina will be the final Southern state to vote on a constitutional amendment declaring marriage between a man and a woman. The vote will take place on May 8, which is also the same day as the Republican State primary.
Lawyers defending California's Proposition 8 asked the full 9th U.S. Circuit Court of Appeals to rehear the 2-1 decision ruling the ban on same-sex marriage unconstitutional.
Earlier this week, a federal court ruled that the Defense of Marriage Act is unconstitutional. Last year, President Obama asked the Justice Department to stop defending the law.
Some same-sex marriage proponents are making symbolic moves over the issue. A salon stylist created headlines for his refusal to cut New Mexico Gov. Susana Martinez's hair due to her opposition to same-sex marriage. A judge in Texas refuses to conduct marriages for a man and a woman until same-sex couples can marry.