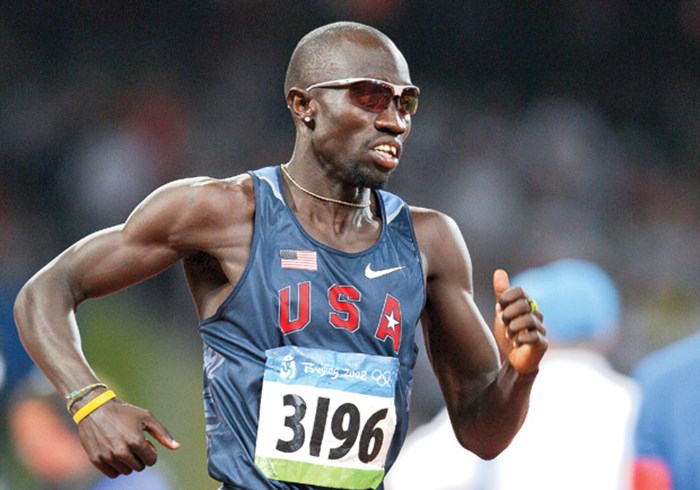 Image: Courtesy of Lopez Lomong
Lopez Lomong knows what it's like to run for his life. But these days, the U.S. 2012 Olympics track athlete competing in the 5,000-meter race on [August 8-2012] is running not from terror but for joy in the Lord.
The 27-year-old Lost Boy of Sudan captured the world's attention at the 2008 Beijing Olympics, where he led the U.S. team in the opening ceremony as the flag bearer and met President George W. Bush. Preparing for this year's London Olympics, which commences July 27, Lomong says he fully realizes his record-breaking accomplishments serve as a platform to share his story.
That story starts in 1991, when Lomong's home village of Kimotong was attacked by rebels in the second Sudanese civil war. "I was 6 years old when I was abducted at church, which met under a tree," Lomong told Christianity Today at his training base in Portland, Oregon. "They ripped my mother's arm from me, throwing me and other boys into a truck; they blindfolded us, then drove us to a prison camp that trained ...
1