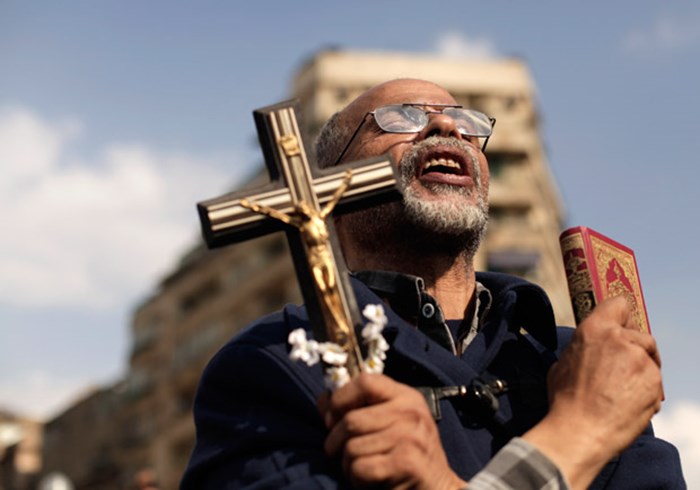 Image: Maya Alleruzzo / AP
Addressing the nation in a televised interview Thursday, President Mohamed Morsi welcomed the sudden completionof Egypt's draft constitution after months of gridlock.
Amid public outcry against his decision last week to grant himself immunity from judicial review, Morsi praised the constitution's speedy completion as a necessary step in order to end the nation's transition to democracy and reestablish separate executive, legislative, and judicial authority.
He also dismissed questions about the legitimacy of the document, especially given the withdrawal of Christian and many liberal members of the assembly drafting it.
"The withdrawal of the church from the constitutional assembly is nothing to worry about," Morsi said. "It's important to me that they be part of it, but not to worry."
"We did not mean to stop everything by withdrawing," said Safwat el-Baiady, president of the Protestant Churches of Egypt and a former member of the ...
1