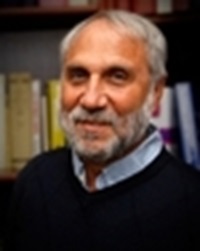 After hitting his head in the New York City subway on Sept. 4, Jews for Jesus North American director Jahn Moskowitz died the next day. He was 64.
Family members buried Moskowitz in Chicago on Sunday, Sept. 9.
Moskowitz served as overseer for the organization's 10 U.S. locations. He initially directed the Jews for Jesus branch in New York, where he was born and raised as the child of Holocaust survivors. He also directed the Chicago branch for more than 20 years.
According to Jews for Jesus, "Moskowitz was one of the original Jews for Jesus volunteers, even before the organization's incorporation in 1973." The organization has set up a tribute website in Moskowitz's honor.
CT recently profiled Jews for Jesus founder Moishe Rosen after his death. CT reporting on Jews for Jesus includes the "volcanic" response to a NYC evangelistic campaign and the recent growth of Messianic communities in the city.