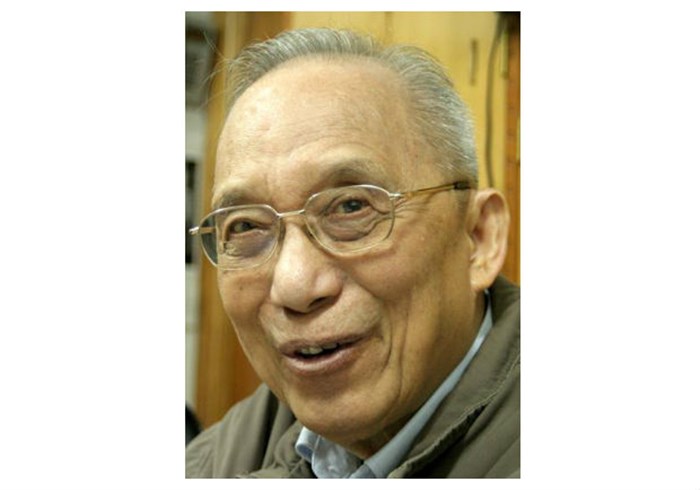 Image: World Watch Monitor
Update (Aug. 8): Open Doors USA has released a video interview with Lamb (embedded below).
-----
Samuel Lamb, a prominent pastor in China's house church movement and one of the few remaining bridges between its pre-Cultural Revolution and modern-day reality, died on Saturday. He was 88.
Of those 88 years, Lamb spent more than 20 in labor camps, imprisoned for his faith "during one of the first big waves of persecution in Mao's China," according to Open Doors USA. "The main reason Lamb was targeted by the government was his refusal to merge his illegal house church into the Three-Self Patriotic Movement, the state-led Protestant Church."
But not even 22 years of forced labor stopped Lamb's ministry. After his release in 1979, Lamb restarted his house church, which still exists today and is tolerated by China's government. (His story was captured in a book.)
World Watch Monitor (WWM) notes that Lamb was "famous for repeating: 'More persecution, more growth'. That phrase had not only to do with numbers of believers, but also with spiritual growth."
Time proved Lamb right. During the decades of his ministry, the number of Christians in China skyrocketed—from just a few million in the 1950s to an estimated 80 million today, according to WWM. The group notes:
Lamb saw that China has changed in the past decades and that Christians are now granted more freedom. Still he wanted to make sure that Christians do not too easily assume that nothing will happen to them. Even though his congregation was still illegal, it hasn't been raided in years but he always remained cautious about the government. ...

His death leaves a hole in the Chinese Church. Together with other renowned figures like Wang Mindao and Allen Yuan, he symbolised the bravery of a Church that grew at an unprecedented speed in world history.
CT previously has reported on persecution of house-church Christians in China, including warnings issued to leaders in Guangdong province where Lamb ministered. In February, CT covered the release of a new report from ChinaAid, which claimed that the Chinese government had launched a three-part plan to "completely wipe out house churches." China Source's Fulton and Open Doors's Jan Vermeer countered the claims, to which ChinaAid founder and president Bob Fu responded in an op-ed.