Biblical Archaeology's Top Ten Discoveries of 2013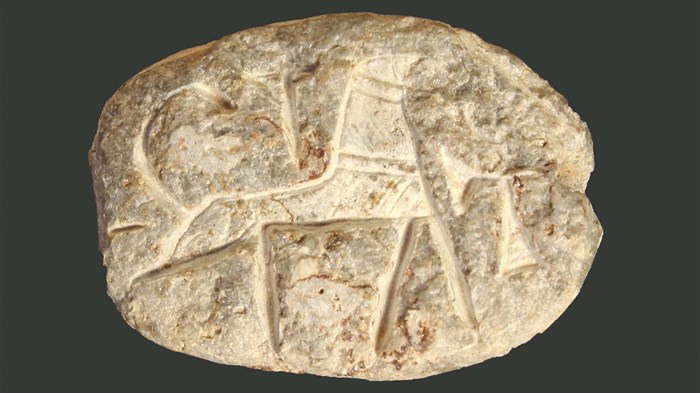 Image: Michael C. Luddeni / © Associates for Biblical Research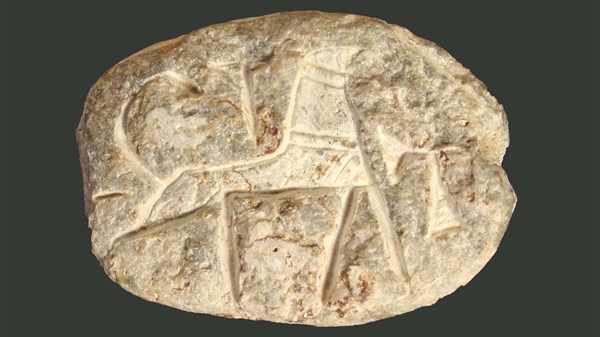 Biblical Archaeology's Top Ten Discoveries of 2013
Biblical Archaeology discoveries made in 2013 have given us new information about biblical events and people. This list is subjective, and based on news reports rather than peer-reviewed articles in scientific publications.
These discoveries illustrate the important work that goes on at excavations across Israel every year, and just scratch the surface of what has been found in 2013. Quite possibly a decade from now, with added perspective and more digging, the most important discoveries of 2013 may look different than this list.
1. The Egyptian Scarab of Khirbet el-Maqatir
This tiny 3/4-inch long amulet, carved in the familiar shape of a dung beetle, has been dated to the Late Bronze I period, 1550-1450 BC. Its discovery in the remains of a fortress at Khirbet el-Maqatir, nine miles north of Jerusalem, strengthens the case being made by the excavators that this site is the real location of Ai, the city destroyed in Joshua 8.
The site archaeologists have traditionally associated with Ai, nearby et-Tell, lacks destruction that could be dated to the time of Joshua, which raised questions about the accuracy of the conquest narrative.
2. Jezreel Winepress
Ancient winepresses are found all over Israel. The fact that this winepress is one of the largest, and is located near one of the most famous vineyards of the Bible, makes it of interest.
1 Kings 21 tells the story of how the evil Queen Jezebel plotted with her husband, King Ahab, to eliminate Naboth and convert his vineyard to a garden for the king's palace.
Jezreel was one of the capital cities of the northern kingdom, an important site in the history of Israel, but it has been lightly excavated. And despite 7,000 years of history at the site, based on the pottery that has been ...
12/31/2013