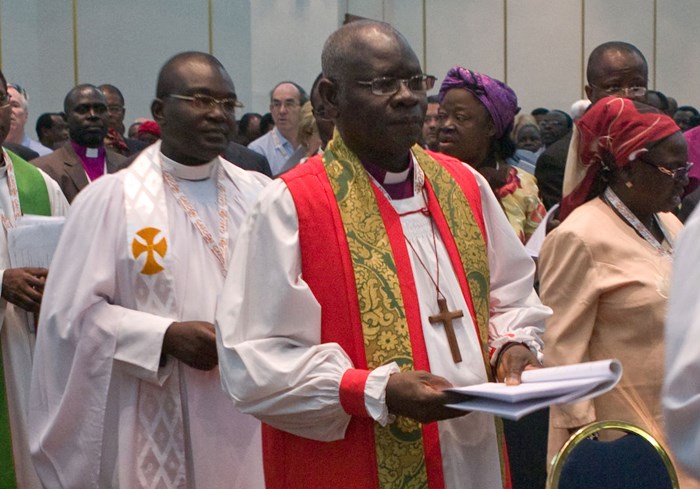 Image: Courtesy of GAFCON
Peter Akinola, the retired Anglican archbishop of Nigeria whose influence proved instrumental in helping conservative American Anglicans attempt to separate from The Episcopal Church, was kidnapped by gunmen on Christmas Eve.
The former leader of the Anglican Communion's largest province was released hours later "after he convinced his captors he had no money to pay a ransom," reports George Conger in parsing the confusing accounts of the kidnapping offered by Nigerian newspapers.
Akinola, who once presided over the Christian Association of Nigeria and now leads a foundation that offers job training to youths, was kidnapped while driving in the capital of Ogun state in western Nigeria, and driven toward the Benin border before being released.
"I told them am [sic] a retired pastor living in the village and that I don't have money, that I live on pension, that I' am [sic] building the centre with the help of friends around the world and that I don't have money," he told Nigeria's Premium Times in an exclusive interview on Christmas Day. "I just kept praying for safety."
Conger points out that "the Church of Nigeria was quick to report the news of the abduction," whereas "past kidnappings had been met with silence by the church in the belief that publicity would spur further crimes or harm the captive clerics."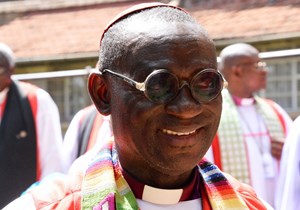 Image: Courtesy of GAFCON
In September, the No. 2 Anglican leader in Nigeria, archbishop Ignatius Kattey of the Niger Delta, was kidnapped alongside his wife, but also released unharmed. Two other Nigerian Anglican bishops were kidnapped in 2010.
CT previously explored how Akinola's influence "challenges the West's theology and control," and interviewed him in 2006 regarding his demands for justice amid Christian-Muslim violence. CT has also regularly reported on the widening Anglican divide.