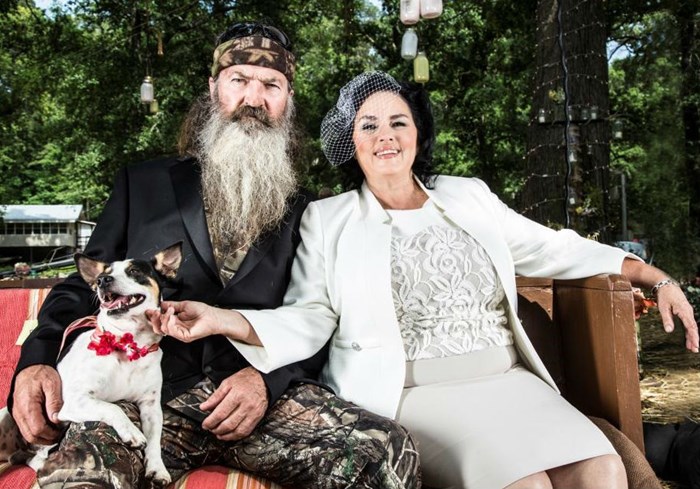 Image: Courtesy of A&E
Update (Dec. 30): Last week, A&E reversed its suspension of Phil Robertson from Duck Dynasty as leading petitions for the patriach's reinstatement topped 1 million supporters on Facebook, while a call for a boycott of the network approached 2 million.
The Hollywood Reporterbroke the news, including A&E's public statement. The Associated Press offers more details.
The network's statement:
As a global media content company, A+E Networks' core values are centered around creativity, inclusion and mutual respect. We believe it is a privilege for our brands to be invited into people's homes, and we operate with a strong sense of integrity and deep commitment to these principles. That is why we reacted so quickly and strongly to a recent interview with Phil Robertson. While Phil's comments made in the interview reflect his personal views based on his own beliefs and his own personal journey, he and his family have publicly stated they regret the "coarse ...
1