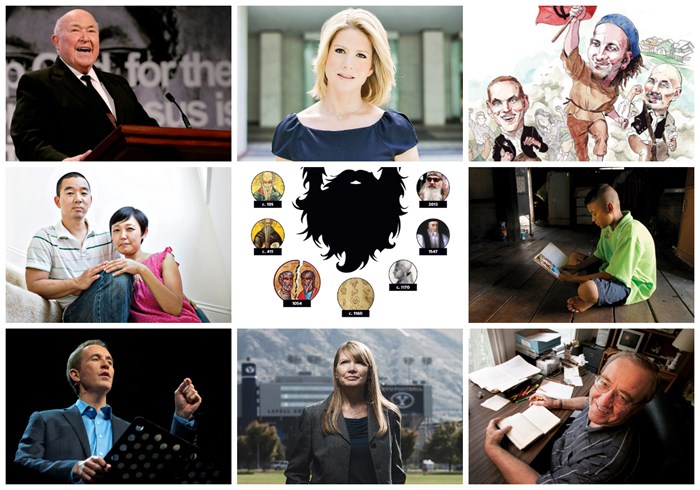 Did you catch all of the most-read CT articles from 2013? Here's a look back at what readers kept clicking:
20) New Life After the Fall of Ted Haggard
How the megachurch healed—by remembering what it means to be the local church.

19) Q&A: Billy Graham's Warning Against an Epidemic of 'Easy Believism'
The evangelist speaks to CT on obedience, Heaven and Hell, and his My Hope campaign.

18) Do All Children Go to Heaven?
Reconciling original sin and death of the innocent.

17) Rob Bell's 'Ginormous' Mirror
To read his book is to read about our fascination with ourselves.

16) The Wars Over Christian Beards
Church leaders have almost always faced off over pastors' shaving habits.

15) Dallas Willard, a Man from Another 'Time Zone'
He wrote and taught like no one else on the 'with-God life.'

14) Worshiping Jesus in the Mosque
What it's like to follow Christ embedded in Muslim culture. An interview with a Muslim follower of Isa.

13) Sex Without Bodies
The church's response to the LGBT movement must be that matter matters.

12) Blindsided by God ... But Never Betrayed
How setbacks in my life revealed the Lord's true character.

11) Tebow's Big Fumble
Soon, the ball will be thrown to each of us.

10) The Real Problem with Mark Driscoll's 'Citation Errors'
And it isn't plagiarism.

9) Want to Change the World? Sponsor a Child
A top economist shares the astounding news about that little picture hanging on our refrigerator.

8) Chuck Smith, 86, Dies After Cancer Battle
Renowned California pastor founded Calvary Chapel movement.

7) Here Come the Radicals!
David Platt, Francis Chan, Shane Claiborne, and now Kyle Idleman are dominating the Christian best-seller lists by attacking our comfortable Christianity. But is 'radical faith' enough?
6) Top Ten Jesus Movies
They've been making films about the Son of God for over a century. Here's one man's list of those that ascend to the top of the cinematic pack.

5) How I Escaped the Mormon Temple
After being in the LDS Church for 30 years, I began reading the New Testament. What was there shocked me.

4) Did Andy Stanley Really Mean Obama Is 'Pastor in Chief'?
The Atlanta megachurch pastor speaks about his pre-inauguration sermon and reaction to it.

3) The Atheist's Dilemma
I tried to face down an overwhelming body of evidence, as well as the living God.

2) My Train Wreck Conversion
As a leftist lesbian professor, I despised Christians. Then I somehow became one.

1) Fox News' Highly Reluctant Jesus Follower
Of all people surprised that I became an evangelical Christian, I'm the most surprised.
For comparison, here are the top stories of 2012.