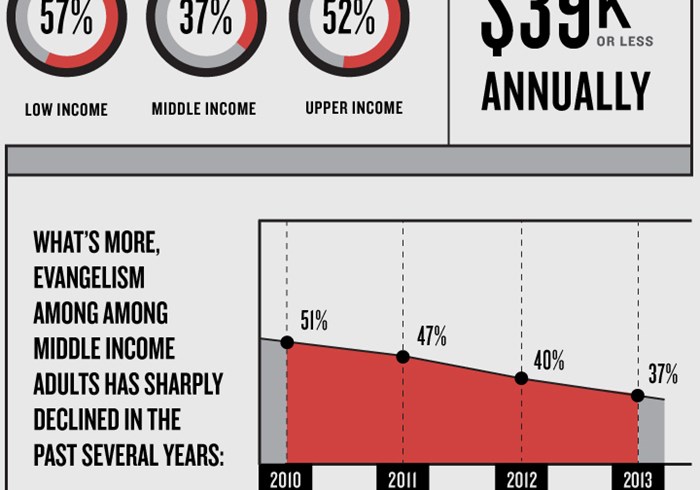 Image: Courtesy of Barna Group
Despite worries that millennials have given up on Christianity, or that they're too focused on social justice campaigns, young adults are sharing their faith the most frequently. By contrast, evangelism is fading fastest among the middle class.
At least, according to a new survey from Barna Group. "Is Evangelism Going Out of Style?" explores habits among "born-again" Christians who believe in evangelism—but may or may not actually do it. (See infographics below.)
"When asked if they have a personal responsibility to share their faith with others, 73% of born again Christians said yes," Barna states. "When this conviction is put into practice, however, the numbers shift downward. Only half (52%) of born again Christians say they actually did share the Gospel at least once this past year to someone with different beliefs, in the hope that they might accept Jesus Christ as their Savior."
Based on Barna's definitions of religious ...
1