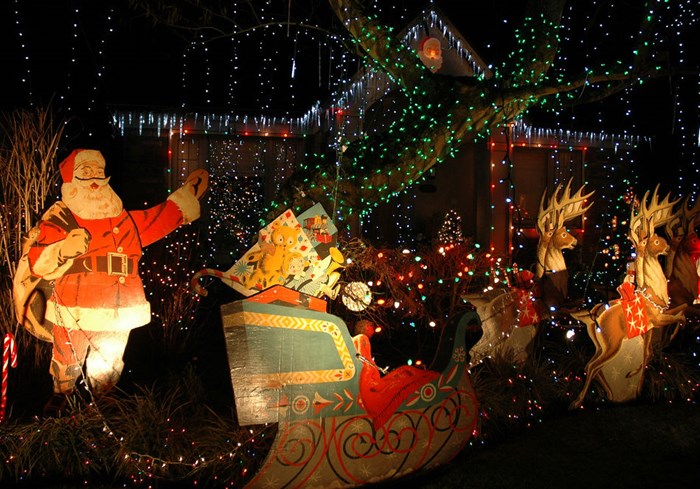 Image: Wonderlane/Flickr
A new Christmas survey offers fresh insight on the perennial holiday debate over whether or not Christians should discourage belief in Santa Claus. Or rather, just how many Christians will pretend to receive visits from Santa this Christmas in the first place.
Pew Research Center finds that today less than one-third of white evangelicals (30%) pretend Santa visits their home on Christmas—roughly the same percentage as the general population (31%), as well both Americans who celebrate Christmas as a religious holiday (33%) and those who celebrate it as a cultural holiday (33%). By comparison, more than three-quarters of white evangelicals (77%) typically received "visits" from Santa as children.
However, white evangelicals are nearly twice as likely as black Protestants (17%) to pretend that Santa will visit their home. The percentages for other groups: Hispanic Catholics (53%), Catholics (40%), white Catholics (32%), white mainline (31%), unaffiliated (30%), and ...
1