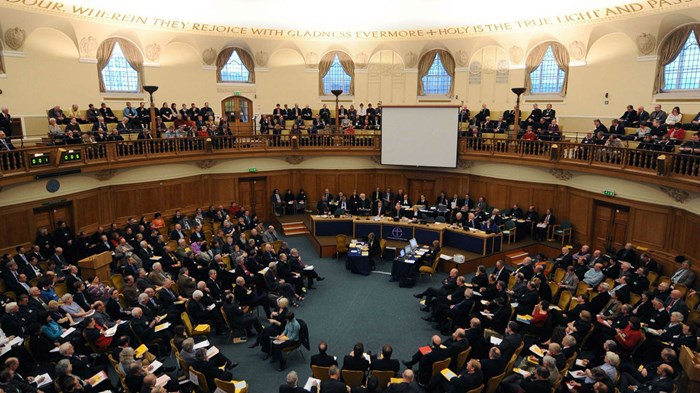 Image: ANDY RAIN/EPA
Update (July 14, 2014): The Church of England will allow women to become bishops for the first time after a vote passed the General Synod by 81 percent, more than the required two-thirds majority. The House of Laity, which rejected the legislation in 2012, voted 152–45 in favor. The House of Clergy passed the motion by 162–25, and the House of Bishops voted for the measure 37–2.
Archbishop of Canterbury Justin Welby and Prime Minister David Cameron supported the motion, the BBC reports.
The BBC and The Telegraph report more details.
-----
The Church of England has voted to draft new legislation that would allow women to be ordained as bishops.
The church will draft its new measure to approve female bishops by November, but any language likely will not receive final approval until November 2015, Reuters reports. Still, Anglicans have been awaiting this vote to re-start the process since the Church narrowly rejected the appointment of women bishops by just ...
1