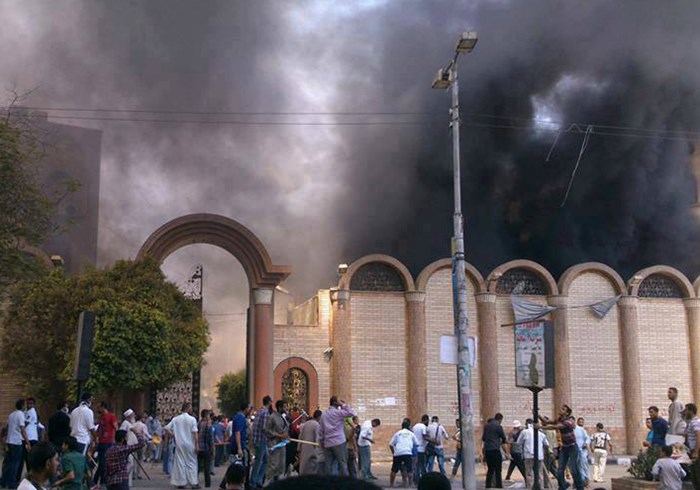 Image: Courtesy of Morning Star News / Watani
Update (Aug. 19): As the death toll in Egypt approaches 1,000, a senior advisor to the nation's top Islamic leader, the Grand Mufti, explains the 'most reliable narrative' of events and decries violence on both sides.
The New York Timesnotes how "the steady drumbeat of sectarian incidents since Mr. Mubarak's downfall appears to have been eclipsed by the explosion of anti-Christian attacks over the last three days."
The NYT highlights two efforts to document reprisal attacks on Christian targets, currently estimated to be 37 churches and 14 schools. USA Today offers an interactive map of such attacks in nine provinces.
Meanwhile, as previously noted, the Egyptian military has pledged to rebuild damaged Christian buildings.
-----
Update (Aug. 16): CT's Cairo correspondent reports why Egyptian Christian leaders support the controversial evictions, despite the death toll. Meanwhile, majormediaoutletscontinue to report on the aftermath, including that Egypt's ...
1