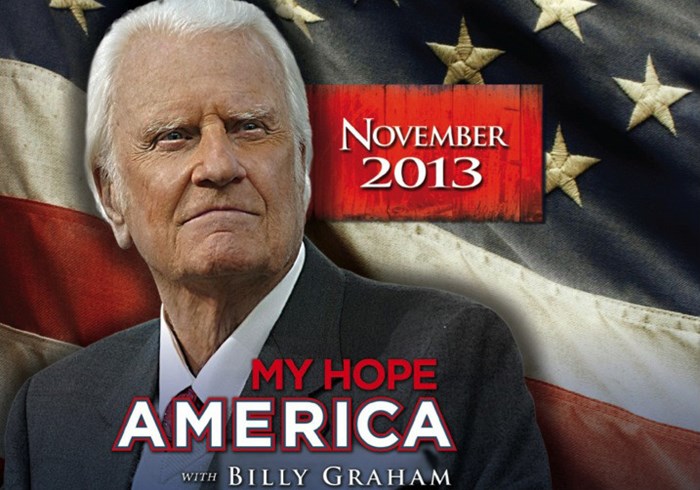 Image: Courtesy of BGEA
Billy Graham will celebrate his 95th birthday this Thursday in appropriate fashion, launching his largest-ever and likely last crusade.
More than 28,000 churches have pledged their involvement in "My Hope America with Billy Graham," an event which pivots from the evangelist's famous stadium-filling events to living rooms nationwide.
Based on Matthew 9:9-10, "My Hope" encourages Christians to invite non-Christian friends into their homes to watch a TV program featuring Graham. The video will feature clips of past sermons as well as a new message Graham has prepared—possibly his last.
However, this is not the first time the Billy Graham Evangelistic Association (BGEA) has held the "My Hope" campaign. In fact, America is one of the last places to host the program.
The televised campaign—instituted through churches—has reached 57 countries since 2002, with more than 298,000 churches participating and more than 4.4 million Christians ...
1