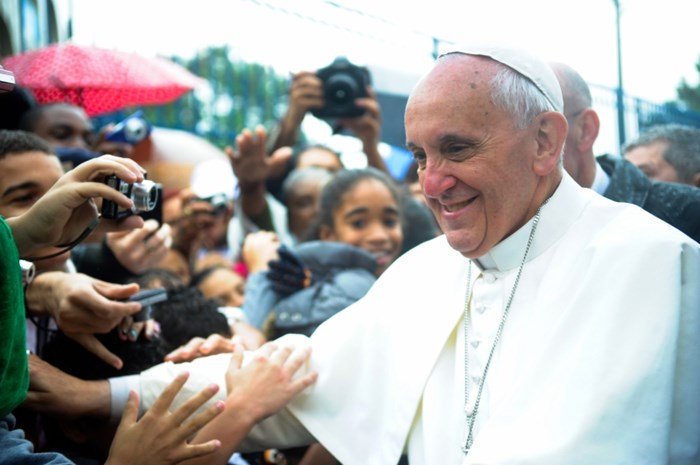 Image: Wikimedia
Today from the Vatican, Pope Francis released his most significant writing since taking office—the 50,000-word "Evangelii Gaudium" (The Joy of the Gospel). The document focuses on the pope's vision for evangelism, concern for the poor, the disabled, and the unborn.
Catholic News Service reports:
Pope Francis' voice is unmistakable in the 50,000-word document's relatively relaxed style—he writes that an "evangelizer must never look like someone who has just come back from a funeral!"—and its emphasis on some of his signature themes, including the dangers of economic globalization and "spiritual worldliness." Inspired by Jesus' poverty and concern for the dispossessed during his earthly ministry, Pope Francis calls for a "church which is poor and for the poor."
Evangelicals who read the lengthy document may find themselves agreeing with the pope's thoughts about changing the Roman Catholic church. Here ...
1