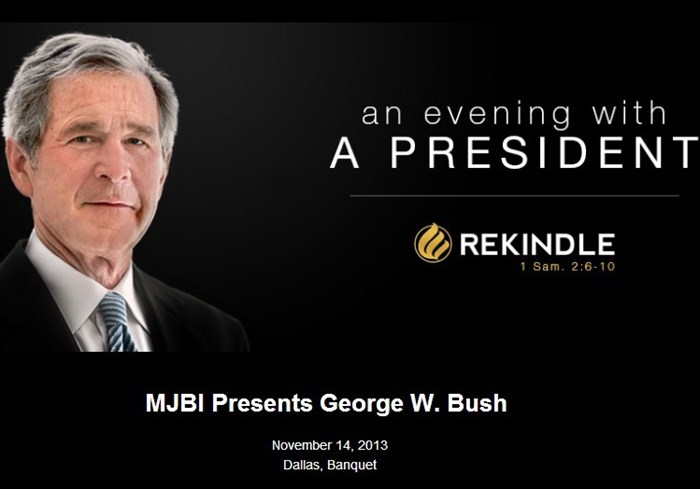 Image: Screenshot from Wayback Machine
Fundraisers hope to land headliners as speakers. But today's speaker to a Messianic Jewish group is drawing headlines.
Former President George W. Bush will speak today at a Dallas fundraiser for the Messianic Jewish Bible Institute, drawing $250 to $100,000 per ticket. Predictably, the decision has displeased many Jewish leaders.
But, as former Bush liaison Tevi Troy told CNN in one of the most thorough reports, "Judaism has other and bigger problems."
Pew Research recently released a massive survey of American Jews, examining changes in Jewish identity, religious practices, and intermarriage. The finding raised much debate and concern.
The survey also included interesting tidbits on how self-identified American Jews view Jesus, including the surprising statistic that 1 out of 3 today see belief in Jesus as compatible with being Jewish (including 35 percent of Ultra-Orthodox Jews).
However, the number of converts from Judaism to Christianity remains small. Only ...
1