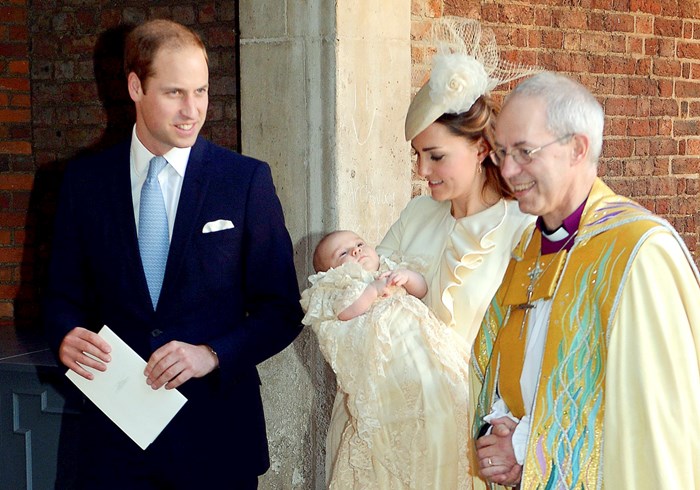 Image: John Stillwell / AP
Last Wednesday, October 23, 3-month-old Prince George was baptized at the Chapel Royal at St. James's Palace in London. Archbishop of Canterbury Justin Welby performed the ceremony as invited guests—including the baby's great-grandparents, 87-year-old Queen Elizabeth II and 92-year-old Prince Philip—looked on.
Welby saw the occasion as a teachable moment and posted a video on his personal website. Welby hopes Prince George's baptism will inspire more people to be baptized. Baptism is not just for royal babies, said Welby. "God's love is offered without qualification, without price, without cost, to all people, in all circumstances, always," he said.
More than 2,000 baptisms take place each week in the Church of England. Two-thirds are for babies under age 1, but a growing number of toddlers and older children are also baptized. However, in the last 60 years, baptisms in the Church of England have been declining.
The Church of England isn't ...
1