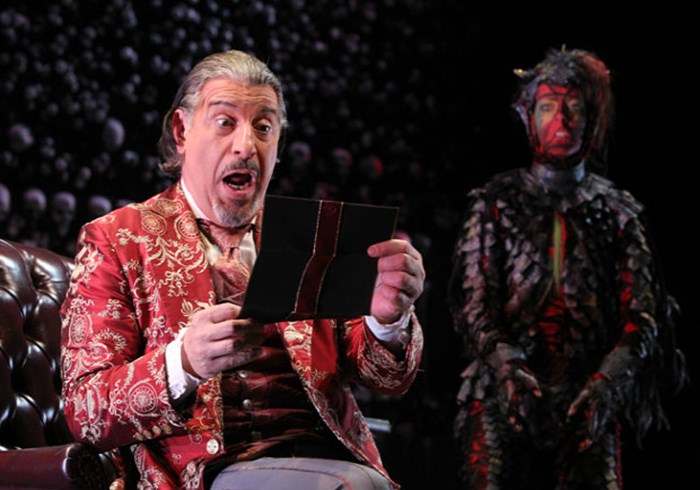 Image: Courtesy of Fellowship for the Performing Arts
Supreme Court Justice Antonin Scalia's candid interview with New York magazine covers a lot of ground: gay rights, media echo chambers, Seinfeld, and how little he cares about his intellectual legacy. But what surprised his interviewer, Jennifer Senior, the most was his belief in "the Devil."
This actually isn't the first time Scalia has publicly raised the question of Satan. But after discussing heaven and hell, Scalia leaned toward Senior and whispered, "I even believe in the Devil." "You do?" Senior responded. "Of course!" said Scalia, explaining that all faithful Catholics do the same.
After a few more exchanges, Senior asked, "Isn't it terribly frightening to believe in the Devil?" Scalia was shocked by Senior's incredulity:
You're looking at me as though I'm weird. My God! Are you so out of touch with most of America, most of which believes in the Devil? I mean, Jesus Christ believed in the Devil! ...
1