Resignation of America's Ambassador for Religious Freedom Offers 'Dramatic Opportunity'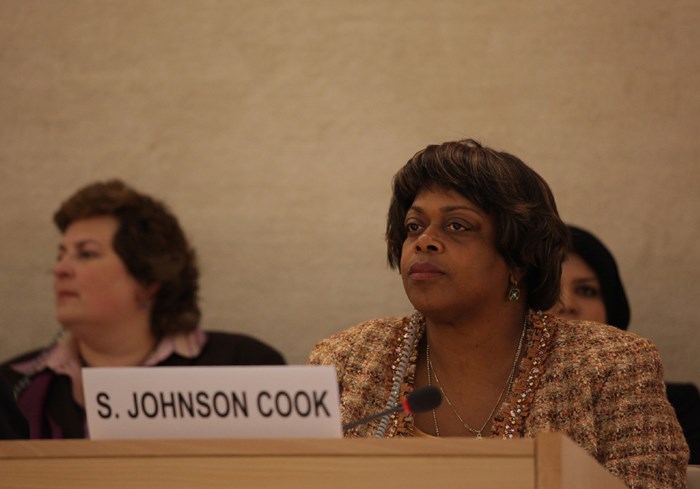 Image: U.S. Mission Geneva/Wikimedia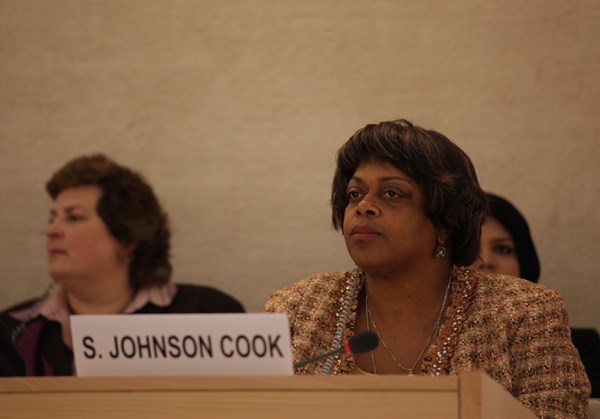 Resignation of America's Ambassador for Religious Freedom ...
Update (Oct 30): In her first interview since resigning, Suzan Johnson Cook explains to Religion News Service why she left her post (hint: money and kids), defends herself against critics, and touches on her future plans.
-----
Talk about ironic timing.
America's "Iron Lady" of religious freedom and her staff are the U.S. State Department magazine's "Office of the Month". But this week, Suzan Johnson Cook resigned as ambassador-at-large for international religious freedom less than two years into the job.
Religion News Service broke the news on Wednesday, noting that Johnson Cook was the first woman and first African American to hold the position created 15 years ago by the International Religious Freedom Act (IRFA).
The resignation has not been officially announced—and Johnson Cook's Twitter and Facebook feeds have been on hold thanks to the partial government shutdown. But on Wednesday, Joseph Grieboski, founder of the Institute on Religion and Public Policy, tweeted a photo with Johnson Cook "on her last day at @StateDept." And Faith and Action's Rob Schenck has posted on Instagram his own photo "celebrating [her] legacy" as "not only a force of nature, but a force of nature's God."
Alongside the well wishes was private discussion that the resignation was actually a firing. "I have heard the speculation that Ambassador Johnson Cook was forced out of her job, but I have no knowledge of its veracity," Thomas Farr, a longtime diplomat who served as the first director of the State Department's religious freedom office from 1999 to 2003, told CT. "Whatever the reason for her departure, the vacancy provides a dramatic opportunity for the ...
10/18/2013