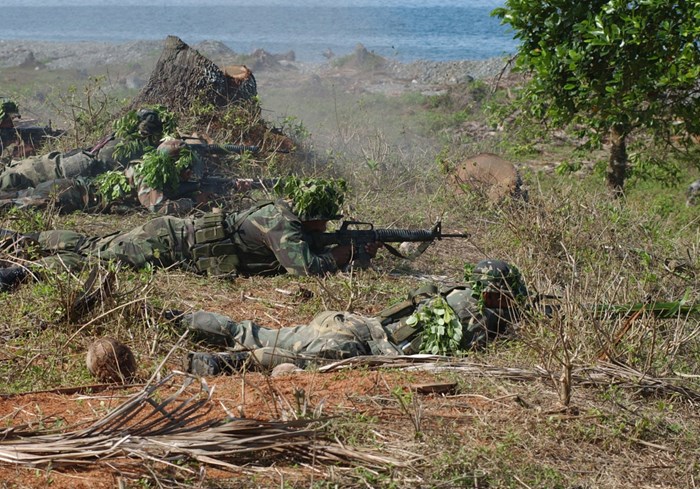 Image: Marion Doss/Flickr
Extended fighting between Muslim separatists and the Philippine military has forced 80,000 people to evacuate the predominantly Christian city of Zamboanga.
The Moro National Liberation Front (MNLF) deliberately selected dozens of Christian hostages and used them as human shields, according to Human Rights Watch (HRW). The MNLF is fighting a proposed peace treaty between the Philippine government and another Islamist faction, the Moro Islamic Liberation Front (MILF), reports the Philippine Daily Inquirer.
Meanwhile, the Armed Forces of the Philippines are also under scrutiny by HRW for allegedly torturing and mistreating suspected rebels, reports the Inquirer.
The two-week struggle has killed more than 100 people, mostly rebels. The MNLF may still be holding as many as 25 hostages, but as of Thursday, the military had regained control of 70 percent of the southern city, the sixth-largest in the Philippine Islands.
Despite the blatant selection of Christians as human shields, ...
1