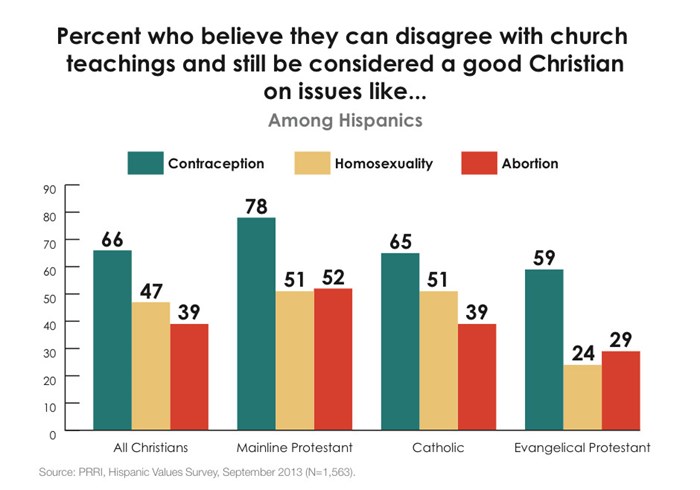 Image: Public Religion Research Institute
A new survey sheds more light on the ongoing trend of many Hispanic Catholics becoming evangelicals in America. Seems the ranks of the religiously unaffiliated are now an equal destination.
Public Religion Research Institute (PRRI) recently surveyed more than 1,500 Hispanic American adults on their political and religious affiliations and values. One conclusion:
Compared to their childhood religious affiliations, Hispanics are significantly less Catholic but are in equal measure becoming more evangelical Protestant and more religiously unaffiliated.

Catholic affiliation has dropped by 16 percentage points (from 69 percent in childhood to 53 percent today). Evangelical Protestant affiliation has increased by six percentage points (from seven percent in childhood to 13 percent today), while the percentage of those claiming no religious affiliation has increased by seven percentage points (from five percent in childhood to 12 percent today).
"The [media and academic] narrative ...
1