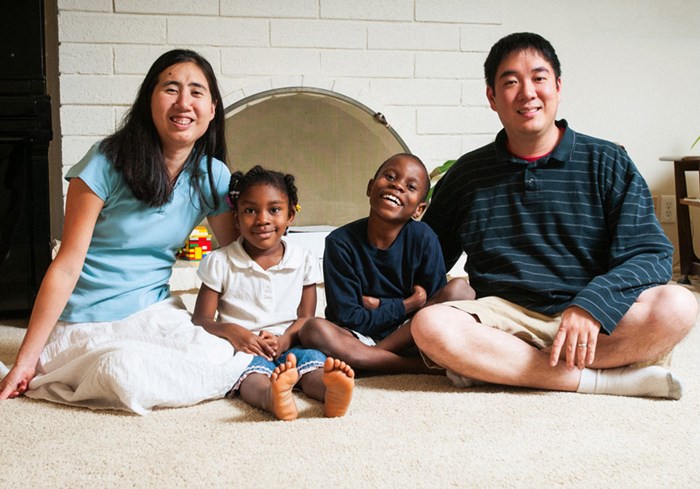 Image: Courtesy of DavidHouseAgency.com
The American parents of an adopted Ethiopian girl have finally been found guilty of abusing her to death. The case of Carri and Larry Williams in Washington state drew much attention for its connection to a controversial childrearing book based on Bible passages.
However, what has drawn less attention is the plight of an American Christian couple accused by Qatari officials of trafficking African children in order to harvest their organs.
Matthew and Grace Huang, who moved to Doha last year, are facing trial in Qatar for the death of their adopted 8-year-old daughter, Gloria. Qatari officials allege that Gloria, adopted from Ghana, was deliberately trafficked and starved so that her parents could harvest her organs.
The Huangs tell the story differently. According to the Associated Press, the Huangs have adopted three African children, including Gloria from Ghana when she was four years old. Since her adoption, Gloria had demonstrated a history of disordered eating—a common problem among adopted children who previously have experienced malnutrition.
The Huangs say they had been trying to address their daughter's problems when Gloria died unexpectedly on Jan. 15.
But when a Qatari autopsy "concluded the cause of death was dehydration and wasting disease," officials in Doha charged the Huangs with premeditated murder, Qatar-based Al Jazeera reports. "Qatari investigative reports … suggested that the couple 'bought' their children in order to harvest their organs or conduct medical experiments, and accused them of starving their daughter."
The potential sentence for such a charge? The death penalty.
However, the California Innocence Project (CIP) and the David House Agency, which are working together to free the Huangs, say the "unjust" accusations are a case of cultural misunderstanding. CIP states:
This is a case of faulty science and what appears to be racial and cultural misunderstandings by the Qatari officials about American norms regarding international adoptions and homeschooling. … For example, the investigative police reports repeatedly suggest that Matthew and Grace could not have had a legitimate reason to adopt children who were not "good-looking" and who did not share their "hereditary traits." … Investigators in Qatar understandably are very concerned about human trafficking. But it appears they did not know that adoptions of children from other countries and other racial backgrounds is common in the United States.
CT has regularly reported on the trend of adoption among Christian families, including a recent international crackdown that has left adoptable children in short supply even though demand remains high. CT also recently tackled author Kathryn Joyce's accusations against Christian adoptive parents and argued that adoption "horror stories" actually are few and far between.
CT has also noted controversy over corporal punishment by parents.