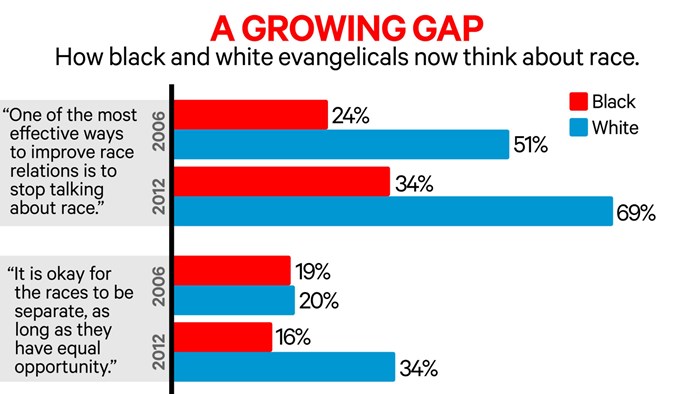 Image: Christianity Today
As protests and vigils have become daily occurences in Ferguson, Missouri, so have online debates over how black and white Christians have (broadly speaking) reacted differently since teenager Michael Brown was killed by police officer Darren Wilson in a St. Louis suburb earlier this month.
With an increasing number of Christian writers arguing that a significant gap exists between black and white Christians, the latest findings from a significant ongoing study of religion and race in America offers some hard statistics—and suggest that polarization is increasing.
In the wake of the Trayvon Martin shooting, CT noted the growing gap in how black and white Christians now think about race. Researched by Michael Emerson of Rice University and David Sikkink of Notre Dame (and released by the Association of Religion Data Archives), the second wave of the Portraits of American Life Study found that divergent perceptions on race among black and white Christians have continued to widen ...
1