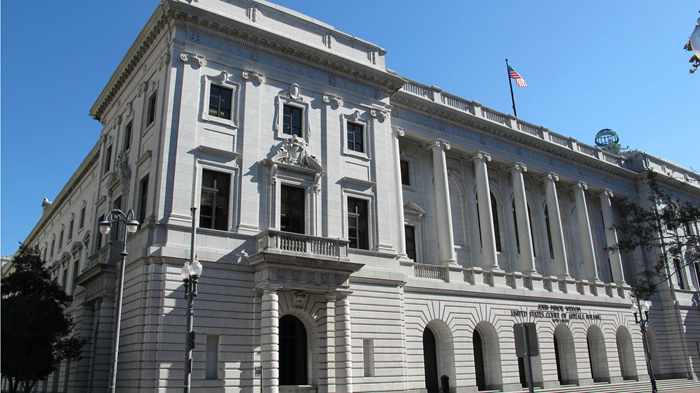 Image: Ed Bierman/Flickr
More than 50 evangelical leaders often at odds recently united, asking Texas to commute the death sentence of a mentally ill inmate who believes he is being persecuted for preaching the gospel. Scott Panetti's execution was scheduled for today. This morning, an appeals court delayed his death with just hours to spare.
Shane Claiborne, David Gushee, Lynne Hybels, Joel Hunter, Sam Rodriguez, Jay Sekulow, and other conservatives and progressives signed the letter, which states that Christians are called to protect the most vulnerable and that Panetti, who has been diagnosed with schizophrenia since the 1970s and murdered his in-laws to "get rid of the devil" inside them, falls into that category.
"If ever there was a clear case of an individual suffering from mental illness, this is it," says the letter, whose other signatories include author Brian McLaren, Billy Graham Center prison ministry director Karen Swanson, Evangelicals for Social Action co-president Paul Alexander, Wheaton College's Applied Christian Ethics Center director Vincent Bacote, former North Park Theological Seminary president John Phelan, and National Latino Evangelical Coalition (NLEC) board member Danny Diaz. "Mr. Panetti is a paranoid schizophrenic.... He believes that he is being put to death for preaching the gospel, not for the murder of his wife's parents."
In the decade before he murdered his in-laws in 1992, Panetti, now 56, was hospitalized at least a dozen times for schizophrenia, manic depression, hallucinations, and delusions of persecution, The New York Times reports. During his trial, Panetti won the right to represent himself, and tried to subpoena Jesus, the Pope, and John F. Kennedy in court. His attorneys say he described his death sentence as "spiritual warfare."
"These delusions are that the prison wants to kill him to prevent him from preaching the gospel on death row or telling others about corruption," Kathryn Kase, executive director of Texas Defender Service which represents Panetti, told Time. "We're not psychologists. We're not mental health professionals. But we do know we're seeing something really terrible happen."
Earlier this year, a botched execution in April led to some evangelical outcry: NLEC president Gabe Salguero called for a change in capital punishment, while RNS columnist Jonathan Merritt pointed out for the Atlantic that "only five percent of Americans believe Jesus would support the government's ability to execute the worst criminals."
In 1998, evangelicals noticeably rallied to lobby for Karla Faye Tucker, a death row inmate in Texas who converted to Christianity while in prison, notes Mother Jones. After the 2011 execution of Troy Davis in Georgia, CT looked at the religious divide over the death penalty.
"This is the largest outpouring of support on a death penalty case we've seen from evangelicals, and you can see why, given the ridiculous nature of this case," Heather Beaudoin, a spokesperson for Conservatives Concerned About the Death Penalty, told Mother Jones. "A lot of folks who signed this [clemency] letter might have given pause about signing on to a letter opposing the death penalty generally, but they think we have no business executing Scott Panetti."
The New York Times editorial board argued that a "civilized society" that kills Panetti "cannot pretend to be adhering to any morally acceptable standard of culpability," and a Change.org petition organized by Victoria Panetti on behalf of her brother garnered over 90,000 signatures.
Earlier this month, Panetti's lawyers filed for a stay on the grounds that the defendant's mental state had deteriorated since 2007, the year of his last competency hearing. While Texas governor Rick Perry can commute death penalty sentences, he can only do so after a recommendation from the state Board of Pardons and Paroles, which voted Monday to continue the execution. In a 5-4 ruling last Tuesday, the Texas Court of Criminal Appeals denied the motion on jurisdictional grounds. More details about the case and the Supreme Court's 2007 ruling which blocked Panetti's execution can be found here. RNS reports that the US Supreme Court—the final stop in cases like Panetti's—is increasingly wary of the death penalty. In 2008, the Supreme Court mulled lethal injections as Christian support for the death penalty dropped.
CT has frequently examined the ethics of the death penalty, including how American capital punishment standards fall far below biblical guidelines, why early Christians refuted the death penalty, and why Christians don't find bloodshed repugnant anymore. CT also published responses by three leading Christian ethicists on whether it's biblical to be pro-life and support the death penalty, and asked whether execution can be merciful.
[Photo courtesy of Ed Bierman - Flickr]