Despite Frigid Weather, March for Life Marches On with New Adoption Focus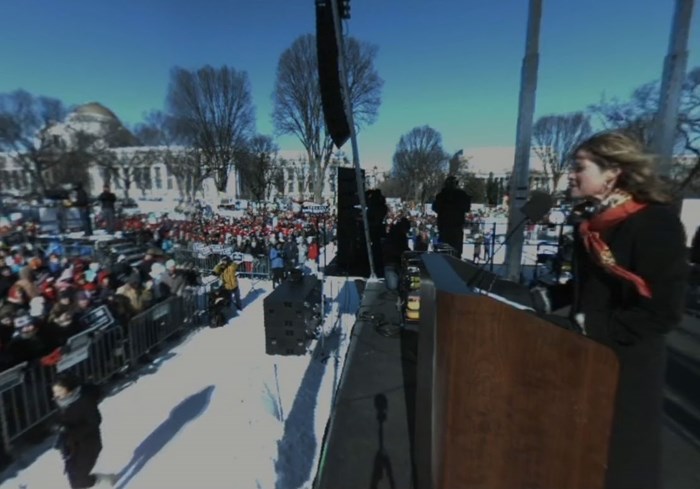 Image: Courtesy of March for Life/EWTN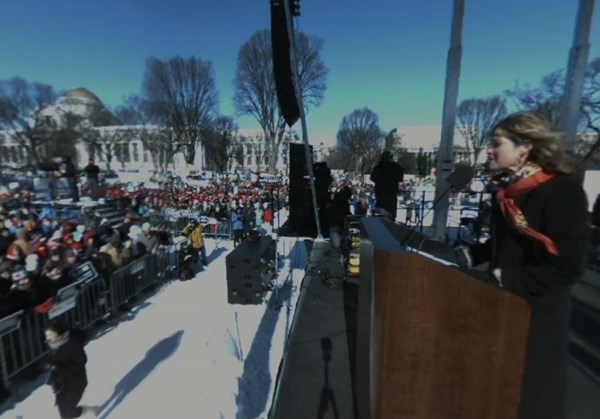 Despite Frigid Weather, March for Life Marches On with New ...
Despite snow, ice, and below-freezing temperatures, thousands of people are still protesting abortions during today's 41st March for Life rally in Washington, D.C., from the National Mall to the Supreme Court.
CNN thoroughly examines six big changes that mark pivots from the previous 40 years' worth of rallies, including how the rally no longer focuses exclusively on abortion or Roe v. Wade, but this year centers upon a new theme: adoption. Religion News Service examines another one of these changes: greater outreach to evangelicals by the traditionally Catholic event.
The march comes amid recent reports that recap abortion in 2013. [Note: Pew Research offers five helpful stats about views on abortion.]
On the pro-choice side, the Guttmacher Institute rounds up the latest stats on abortion laws:
Twenty-two states enacted 70 abortion restrictions during 2013. This makes 2013 second only to 2011 in the number of new abortion restrictions enacted in a single year. To put recent trends in even sharper relief, 205 abortion restrictions were enacted over the past three years (2011–2013), but just 189 were enacted during the entire previous decade (2001–2010).
On the pro-life side, Americans United for Life released a 2014 "Life List," noting which states have improved the most:
In 2013, 48 states considered approximately 360 measures related to abortion, and the majority of these measures were life-affirming. Alabama, Arkansas, Indiana, Kansas, North Dakota, and Texas made the most significant progress in implementing life-affirming and protective agendas. Of particular note, North Dakota, relying on AUL model language, became the first state to enact a ban on abortions performed for genetic abnormalities. ...
01/22/2014