(UPDATED) Christian college towns do well, as Barna and American Bible Society identify 'Bible-minded' cities for second time.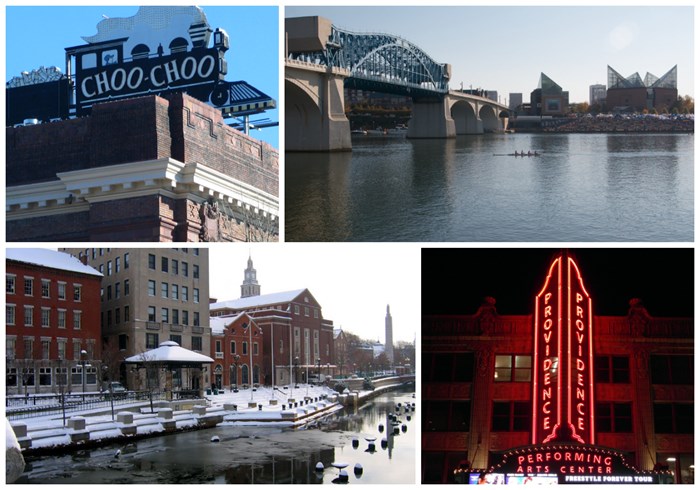 Image: Courtesy of Flickr
Update: One theory as to why certain cities "embrace the Bible" more than others: 19 of the top 20 most "Bible-minded" cities host sizable Christian colleges. (List added below.)
-----
For the second time, the American Bible Society (ABS) has partnered with The Barna Group to identify America's most "Bible-minded" cities, based on "combined levels of regular Bible reading and belief in the Bible's accuracy." (Full list of 100 cities is below.)
After interviewing more than 46,000 adults nationwide over a seven-year period, their No. 1 pick? Chattanooga, Tenn., which ranked third in last year's inaugural list.
ABS notes:
An inverse relationship exists between population density and Bible friendliness. Of the top 25 Bible-minded markets, only three have a population of greater than 1 million households: Charlotte, N.C.; Nashville, Tenn.; and Dallas.
The complete Top 10:
10. Knoxville, Tenn. 9. Jackson, Miss. 8. Little ...
1