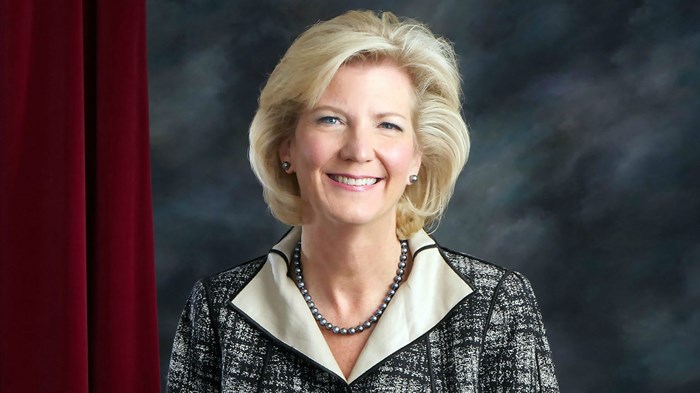 Image: Courtesy of CCCU
America's leading advocate for Christian colleges has chosen its first female president.
The Council for Christian Colleges and Universities (CCCU) has elected Shirley V. Hoogstra of Calvin College to lead the Washington, D.C.-based association. Approximately 9 of its 175 member institutions are currently led by women. Hoogstra, who has served as Calvin's vice president for student life since 1999, will take office September 29.
Hoogstra has a background in law, which she practiced in Connecticut for 13 years. This makes her an ideal candidate to navigate the shifting issues of Christian higher education, according to Andrea P. Cook, chair of the presidential search committee and president of Warner Pacific College.
"It is imperative that CCCU institutions are represented by a leader passionate about our mission, savvy when considering legal and political liabilities, and grounded in Christ," said Cook. "Shirley is all of these, and I have full confidence ...
1