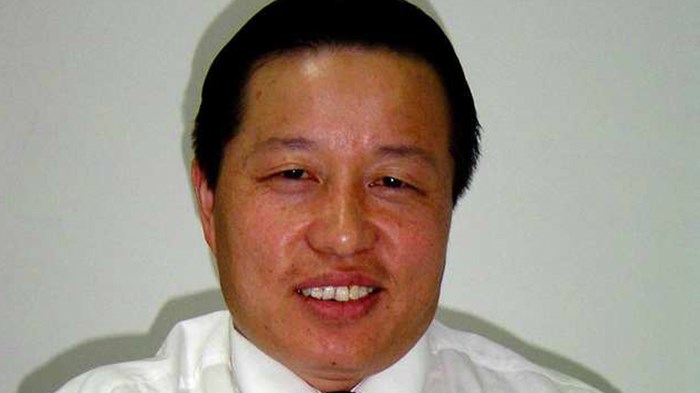 Image: Courtesy, Epoch Times
China has released renowned human rights activist Gao Zhisheng, according to Western journalists who spoke to Gao's brother in China today.
The BBC reported:
Gao Zhiyu said his brother left prison on Thursday morning and is now at his father-in-law's home in Urumqi. Fellow activist and close friend Hu Jia said Gao Zhisheng is seeking dental treatment after which he would head to his hometown in north Shaanxi. Gao, a prominent human rights lawyer, was arrested in February 2009. He was accused of inciting subversion.
The New York Times also interviewed Gao's brother, who said, ""No matter what, he'll rest in his father-in-law's home for a time and then we'll see. I don't know anything more about after that."
Christian Solidarity Worldwide also reports Gao's release and offers details on how he became known as the "conscience of China." AsiaNews offers a summary as well.
Christianity Today will update this story as additional information becomes available.
---------------
July 18, 2014: In 21 days, Gao Zhisheng, perhaps the most well-known Christian currently serving prison time in China, is due to complete his eight-year sentence and could be freed as early as Aug. 7, according to family members.
On July 12, Radio Free Asia, a non-profit media outlet that receives US government funding, broadcast a program in which Gao's wife, Geng He, says she spoke by phone with Gao's older brother who shared news about the human rights lawyer's pending release.
Geng He said, "I talked to his older brother on the phone last night. He said that he finally got through to Shaya Prison by phone and asked, 'When can you allow us to visit Gao Zhisheng?' The person answering the call said, 'No need to come to visit him. He will be released on Aug. 7 after finishing his time in prison.'

"His older brother said, 'But we still need to pick him up from prison.' The person said, 'The prison will need to communicate with Beijing about the specifics of his release. You just wait for further notice at home.' That's all we've heard so far."
China Aid, the Texas-based ministry of Bob Fu, has posted a English transcript of the program.
Back in 2006, China arrested and convicted Gao, an attorney once named by the state as one of China's top ten lawyers, for "inciting subversion of state power." For years, Gao defended the religious freedom of minorities inside China.
In 2007, he was released and he began speaking out again about China's violation of its own human rights laws, citing himself as an example of torture at the hands of the state. His article, "Dark Night, Dark Hood, Kidnapping by Dark Mafia," (written in 2007, but not published) gained a worldwide audience after its publication in English in early 2009.
Around this time, state police re-arrested and imprisoned Gao. (He served five years on probation before three years in prison.) Shortly after that, his wife and children fled China and were given asylum in the United States, where they now live. Family members last had direct contact with Gao about 18 months ago. He's being held in a state prison in a remote part of western China.
During the Radio Free Asia program, China Aid's Fu commented:
Given that the overall rule of law in China has been taking a significant backslide in the past few months, we are deeply concerned about attorney Gao's situation. In August, if the authorities continue to force him into 'disappearance' or take actions to limit his freedom, it will cause an angry response from the whole world.

Many people across the globe care about attorney Gao. I have attended meetings in more than a dozen of different regions in America this year, big or small, and every time when I spoke at a meeting, many American people in the audience would ask, 'How is brother Gao doing?' 'How is attorney Gao doing?' They are all anticipating his release.
On freegao.com about 151,000 people have signed a petition for his release. Amnesty International, the Tom Lantos Human Rights Commission, and the US Commission on International Religious Freedom all support 'adoption' of prisoners of conscience around the world, including Gao, through the Defending Freedom Project. House Rep. Frank Wolf, the Virginia Republican, has been outspoken in his support for Gao's freedom.
Supporters are concerned that even if Gao is released, that China's police will interfere with his ability to move freely. Already, Gao's family members report that they are being threatened by authorities with loss of their jobs if they speak out about their brother.
According to a Radio Free Asia article in late June, some believe that Gao will be under house arrest after he is freed from prison.
Nanjing-based freelance journalist Sun Lin, who has followed Gao's case closely for several years, said Gao looked likely to be held under house arrest even after the end of his jail term. "Based on his high profile and the background of his cases, I think the authorities will place more curbs on him if he is freed than they do on us," Sun said. "The authorities will certainly want to keep a very strict eye on him, because of his personality," he added.
Christianity Today first profiled Gao in 2009. He has been nominated for the Nobel Peace Prize and his book, A China More Just, was published in English in 2007.