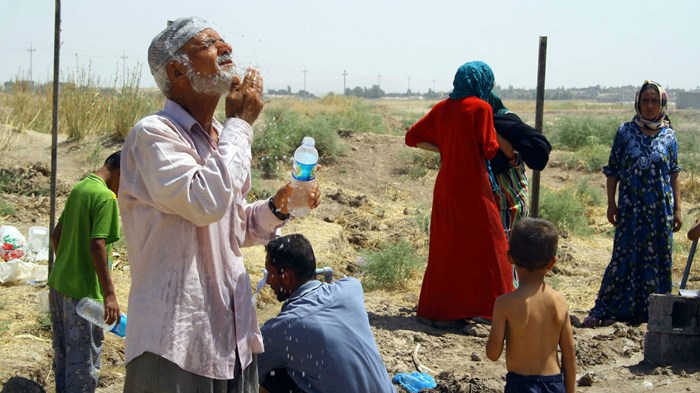 Image: STR/EPA
[Added biblical archaeology finds in Nineveh]
There are no Christians left in Iraq's second-largest city after a weekend ultimatum left Mosul residents with three choices: convert to Islam, pay jizya (a poll tax levied on non-Muslims), or die at the hands of the Islamic State of Iraq and the Levant (ISIS).
Mosul, home to the Old Testament prophet Jonah's tomb and the ruins of Nineveh, was intended by Iraq's government to anchor a future province where Christians could govern themselves. This past weekend, ISIS gave Christians until noon Saturday to choose between the three options. "After this date," read the ISIS declaration, "the only thing between us and them is the sword." The New York Times reports that, while a few Christians may remain in hiding after this weekend, Mosul's once diverse Christian community has likely come to a "real end."
The $250 poll tax ISIS imposed, prohibitively expensive for many Christians, sent more than 200 families ...
1