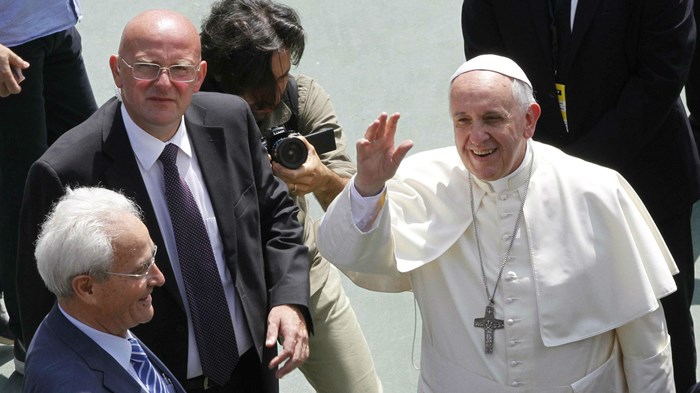 Image: Cesare Abbate/EPA
Despite Pope Francis's unprecedented visit to a Pentecostal church and apology for past treatment of Pentecostals by Catholics, many Italian evangelical leaders remain concerned about how evangelicals in the United States (and other nations) are cozying up to the popular pontiff.
During his July 28 visit to the Evangelical Church of Reconciliation in Caserta, the pope apologized for past persecution of Pentecostals under Italy's fascist regime, which did not allow them to practice their faith.
"Among those who persecuted and denounced Pentecostals, almost as if they were crazy people trying to ruin the race, there were also Catholics," he said. "I am the pastor of Catholics, and I ask your forgiveness for those Catholic brothers and sisters who didn't know and were tempted by the devil."
The Associated Press, which made the speech its big story of the day, noted:
He acknowledged the remarkable nature of his visit, saying: "Someone will be ...
1