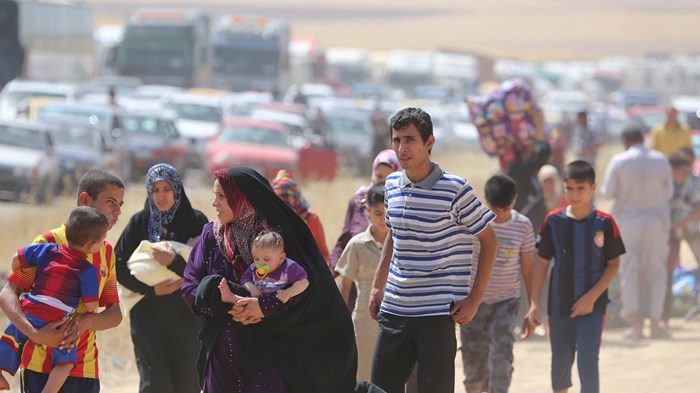 Image: Emrah Yorulmaz / Anadolu Agency / Getty
Thousands of Christians have fled Iraq's second-largest city as an Islamist terror group solidifies its control over Christianity's main remaining stronghold in the struggling nation.
The Islamic State of Iraq and the Levant (ISIS), an Iraq and Syria-based Sunni offshoot of al-Qaeda, took over Mosul (pop. 1.8 million) earlier this month, the BBC reports.
Most of Mosul's remaining Christian population of 3,000 fled for safer areas, according to World Watch Monitor.
All of Iraq is under a state of alert, according to the Iraqi government. Mosul itself is in a state of "anarchy," with armed patrols on the streets and families holed up in homes. During the takeover, everything collapsed suddenly and "people entered without any problems or opposition," Msgr. Shimoun Emil Nona, Chaldean archbishop of Mosul, told AsiaNews.
"Things are so bad now in Iraq, the worst they have ever been," writes Canon Andrew White, vicar of St. George's Anglican Church in ...
1