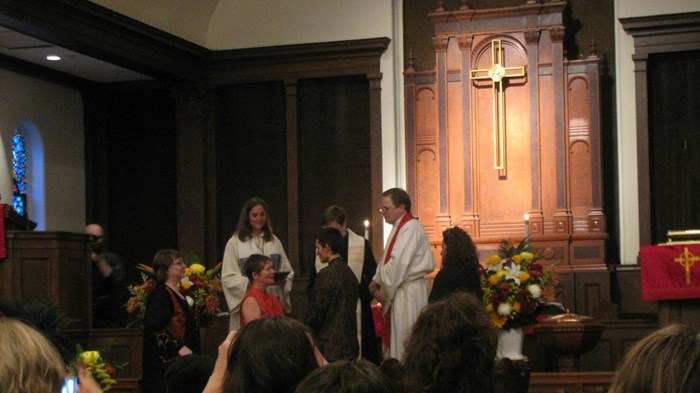 Image: Janine and Jim Eden/Flickr
Update (June 25): A United Methodist Church (UMC) minister who was defrocked in November for performing a same-sex marriage ceremony has been reinstated by the church. An appeals committee decided Tuesday that Frank Schaefer's dismissal as a minister was an unlawful attempt to punish Schaefer based on the fact that he may perform similar marriage ceremonies in the future.
According to the Northeastern Jurisdiction Committee on Appeals: "Our clergy can only be punished for what they have been convicted of doing in the past, not for what they may or may not do in the future."
The committee suspended Schaefer 30 days without pay for knowingly violating church procedure by performing a marriage ceremony between his son and another man in 2007.
"Today there was a very clear and strong signal from the church, and that message is, 'Change is on the way,' " Schaefer toldThe New York Times. "One day we will celebrate the fact that we have moved beyond this horrible chapter in our ...
1