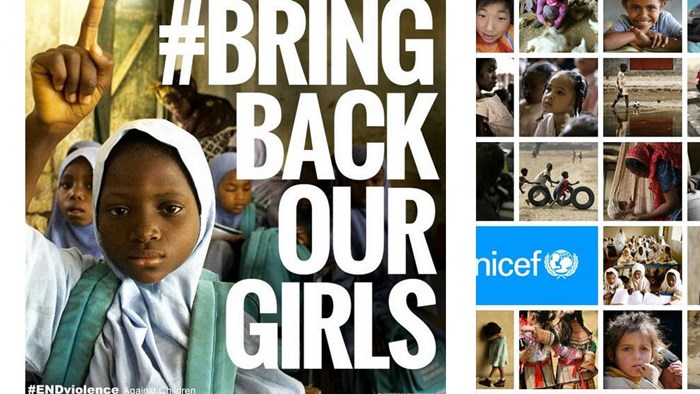 Image: Unicef/Twitter
Update: Joining the international condemnation of the Boko Haram kidnapping: Egypt's Al-Azhar. "Given that it is one of the oldest Sunni institutions and is highly respected throughout the Islamic world and particularly in Africa, Al-Azhar's intervention constitutes an authoritative and significant riposte to Boko Haram's claims of divine sanction," notes Christian Solidarity Worldwide.
---
International outcry over last month's kidnapping of more than 200 Nigerian schoolgirls during final exams has grown large enough to make terrorist group Boko Haram a trending topic on Twitter. But even as efforts like "#BringBackOurGirls" gain steam, few of the students have been found.
The kidnappings occurred April 14, when the girls were taken from the predominantly Christian town of Chibok in the predominantly Muslim state of Borno. An estimated 50 of the teenage girls have since escaped. Now, mediareportsindicatethat Boko Haram, which has killed an estimated 1,500 ...
1