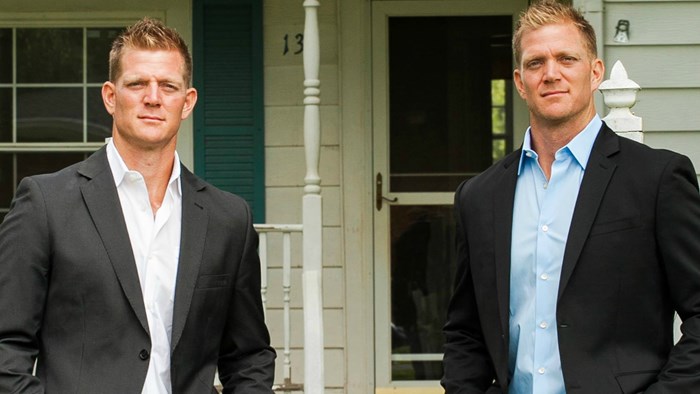 Image: Benham Brothers / Facebook
HGTV has stopped production of a new house-flipping show starring Christian twin brothers. The network announced the decision on Twitter this week, following a post from Right Wing Watch (RWW) labeling the stars—David and Jason Benham—as "anti-gay, anti-choice extremists."
An HGTV spokeswoman declined to comment further and would not indicate whether the Benhams' religious and political views were a factor. The twins posted a statement and a video on their Facebook page emphasizing their commitment to follow Christ even if it costs them the show.
"We promised we would give Jesus glory whether in victory or defeat. Sure seems like we've been defeated lately. But you know what? God is bigger than all of this," said David.
The rise of evangelicals on reality TV has been tempered by controversies over biblical views on homosexuality. The most popular cable reality show of all time, Duck Dynasty, temporarily suspended Phil Robertson in December ...
1