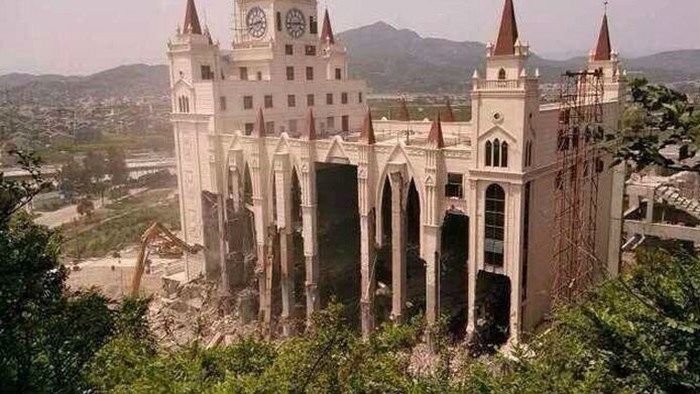 Image: Photo from Chinese social media (submitted to CT)
Despite the effort of hundreds of Chinese Christians who formed a "human shield" to defend their brand-new megachurch, reports of its demolition have emerged from southern China.
Wenzhou's Sanjiang Church—an impressive eight-story structure that government officials previously called a "model project"—took six years and $3.2 million in donations to build, according to The Washington Post. The congregation is listed under the government-approved Three-Self Patriotic Movement, reports AsiaNews, yet it occupies five times more square feet than what regulations originally designated—complicating the common narrative of "atheist government persecutes Christians."
While excavators spent Monday, April 30, tearing down the church, Communist Party officials insisted the destruction was because of city zoning, not religious persecution, reports The Telegraph. Government officials claim they are cracking down on illegal structures throughout ...
1