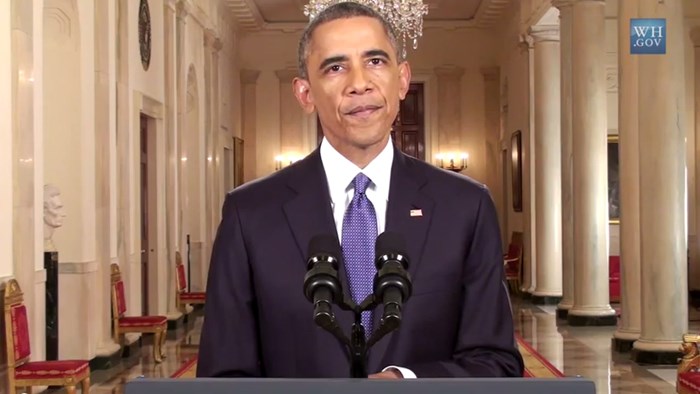 Image: White House screenshot
Update (Nov. 20): Tonight President Barack Obama outlined his executive action on immigration reform, which could impact up to 5 million immigrants. He gave two citations: one from former President George W. Bush, and one from Exodus 23.
"Scripture tells us that we shall not oppress a stranger, for we know the heart of a stranger—we were strangers once, too," said Obama. "My fellow Americans, we are and always will be a nation of immigrants. We were strangers once, too."
His three-pronged plan:
"We'll build on our progress at the border with additional resources for our law enforcement personnel so that they can stem the flow of illegal crossings, and speed the return of those who do cross over."
"I will make it easier and faster for high-skilled immigrants, graduates, and entrepreneurs to stay and contribute to our economy, as so many business leaders have proposed."
"We'll take steps to deal responsibly with the millions of undocumented immigrants who already live in our country."
1