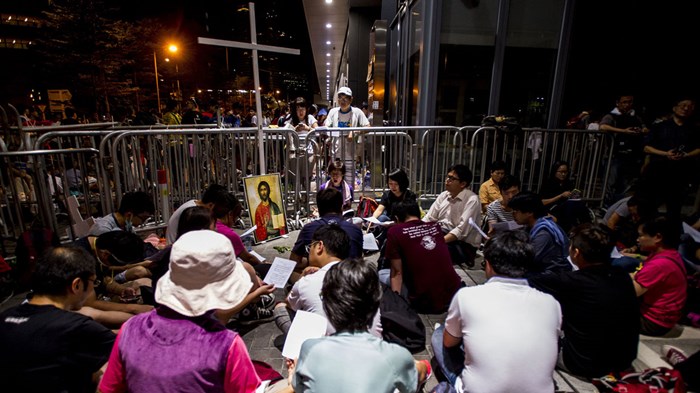 Image: Xaume Olleros / Getty Images
Chinese Christians are playing a leading role in protests that have seen tens of thousands of people shut down the streets of Hong Kong.
Protestors are angered by Beijing's decision to control the list of candidates for the island city's top leader in its first free election, slated for 2017.
Some of the top leaders of the protests are Christians, including the teenage leader of the main student group and two of the three Occupy Central leaders. Cardinal Joseph Zen, 82, said he will spend his nights with the protestors until "we are either dispersed or arrested."
Churches are also playing a role, supporting the protests with food and shelter. Though several of Hong Kong's major churches have publicly taken a neutral stance, others are providing first aid, snacks, or refuge to protestors. Christian symbols are highly visible, as demonstrators form prayer groups, carry crosses, and openly read their Bibles.
While the Hong Kong protestors are demanding ...
1