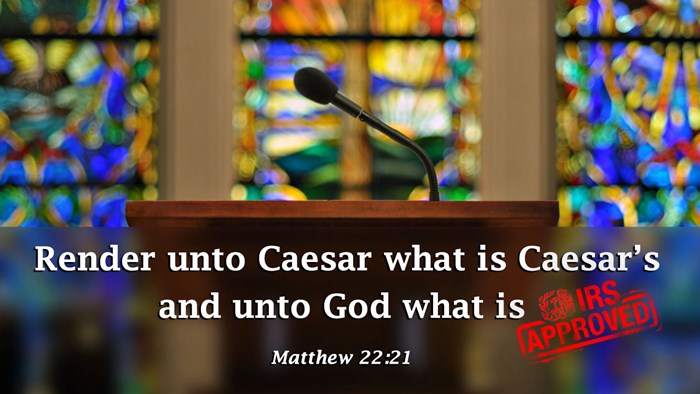 Image: Alliance Defending Freedom
As almost 1,500 pastors attempt to provoke the IRS this Sunday by preaching political messages from their pulpits, a recent survey finds that Americans increasingly agree they should have such a right—including the religiously unaffiliated.
This weekend will be the seventh Pulpit Freedom Sunday, coordinated by the Alliance Defending Freedom (ADF) to encourage pastors to break an existing law that prohibits registered nonprofit organizations from electioneering.
The Pew Research Center recently reported that nearly half of Americans (49 percent) now believe that churches (and other houses of worship) should express their views on social and political issues—including two-thirds of white evangelicals, more than half of black Protestants (who mostly identify as evangelicals), and one-third of so-called religious "nones." Support has risen most among mainline Protestants, from 35 percent in August 2010 to 49 percent in September 2014.
While most Americans still ...
1