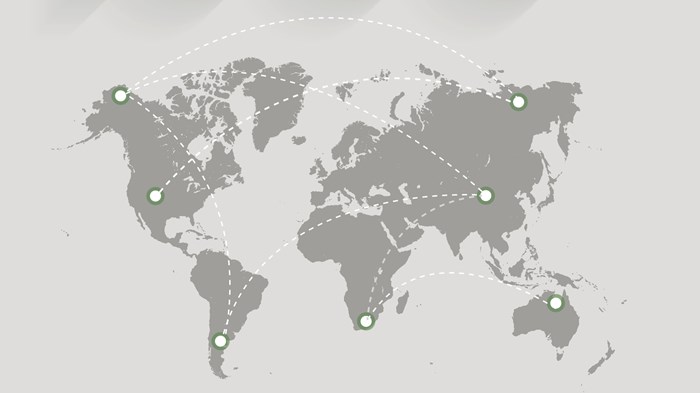 Image: YouVersion
Today 7 out of 10 of the world's inhabitants can read the Bible in their own language on a digital device, thanks to partnerships between YouVersion and more than 150 Bible publishers and translation agencies.
The YouVersion Bible App, downloaded more than 150 million times, now offers 1,000 translations of the Bible. And Spanish is far from the second-most used language after English.
YouVersion broke the quadruple-digit threshold after Wycliffe Bible Translators provided access to its Bible translation for about 5,000 Hdi speakers, who predominantly reside in the mountains of Cameroon and in parts of neighboring Nigeria. Other rare languages reached through YouVersion's app include Huilliche (2,000 speakers in Chile), Samoan (1,140 speakers in Fiji), and Ama (480 speakers in Papua New Guinea).
"It's unprecedented in history having so many Bible versions in the palm of your hand—something we never imagined was possible even a few years ago," said YouVersion's Bobby Gruenewald in a statement. "This milestone wouldn't be possible if not for the Bible translators and the more than 150 publishers, Bible societies, and organizations that have collaborated with YouVersion."
Despite now reaching 87 percent of the world's Christians with internet access (according to YouVersion), the accomplishment still represents less than 20 percent of the world's 6,901 languages. Of these, 2,192 languages have a Bible translation in progress, and 1,872 languages do not have any translation in progress, according to YouVersion.
After English, the YouVersion language with the second-most installations worldwide is Portuguese, which almost doubles the installations of Korean (the No. 3 language) and almost triples the installations of Spanish (No. 4). Chinese is the No. 5 installed language.
Previously, YouVersion has revealed its top 10 most-shared Bible verses (not John 3:16), and CT compared the findings to lists compiled by Bible Gateway and the the King James Bible Online.
CT has spotlighted YouVersion's volunteer army, profiled its rise among other "social network gospels," and offers a Who's Next profile on founder Bobby Gruenewald. CT's March cover story explored how the world of new Bible coders will change how you think about Scripture.

Image: YouVersion