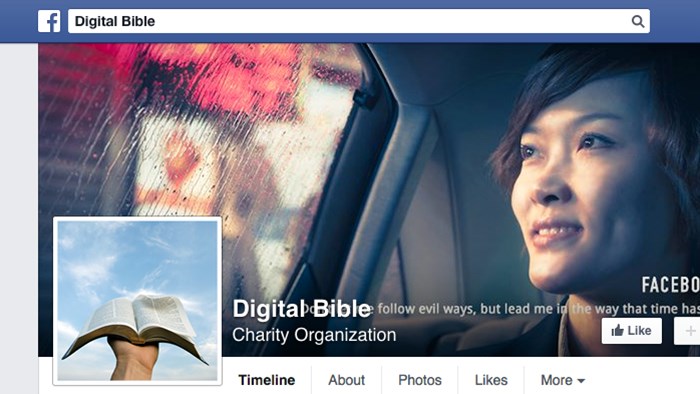 Image: Facebook screenshot - UBS Digital Bible
"List 10 books that have stayed with you in some way," a recent Facebook meme directed. "Don't take more than a few minutes, and don't think too hard. They do not have to be the 'right' books or great works of literature, just ones that have affected you in some way."
The social network's data science team then gathered more than 130,000 status updates from its users (mostly American women in their late 30s) to sort out the books mentioned most.
J. K. Rowling's Harry Potter series topped the list of influential books, with more than 20 percent of examined users naming the series. But the Bible placed No. 6, listed by more than 7 percent of those answering the meme. And C. S. Lewis's The Chronicles of Narnia placed No. 10, with The Lion, the Witch, and the Wardrobe itself placing No. 19.
The Facebook top 20:
Harry Potter series by J.K. Rowling
To Kill a Mockingbird by Harper Lee
The Lord of the Rings by JRR Tolkien
The Hobbit by JRR Tolkien
1