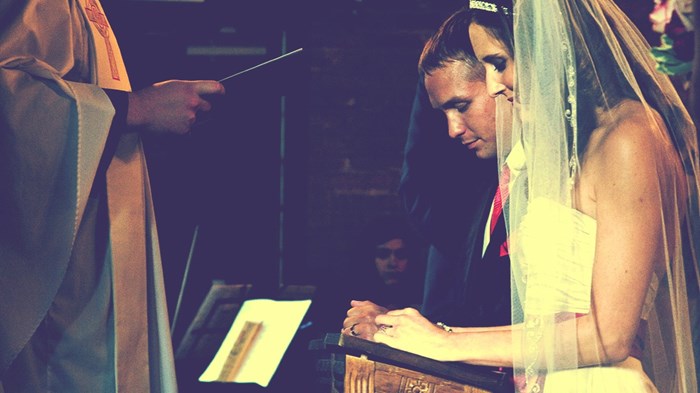 Image: lulieboo / Flickr
The group of 20 Italian couples to be married by Pope Francis on Sunday—his first wedding ceremony as pope—includes pairs who have been living together and already have children, reports Catholic News Service (CNS).
Cohabitation goes against the Roman Catholic Church's teaching on sex and marriage, and priests typically encourage couples living together to find separate arrangements before they get married, CNS said.
While some Catholic leaders restrict cohabiting couples from participating in any church sacraments, including communion, Pope Francis takes a more lenient approach. Last year, he encouraged priests to speak the truth "in the love and in the fullness of God" and find a way to walk with couples in this situation.
Cohabitation continues to become more common in America, where the U.S. Census found 7.8 million unmarried couples living together in 2012, up from 2.9 million in 1996. Young couples increasingly see cohabitation as a step toward ...
1