Will InterVarsity Losing Cal State Standoff Be Tipping Point for Campus Ministries Nationwide?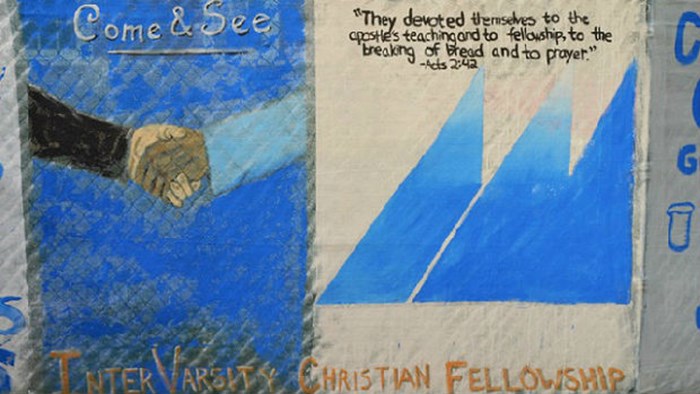 Image: Tony Alter/Flickr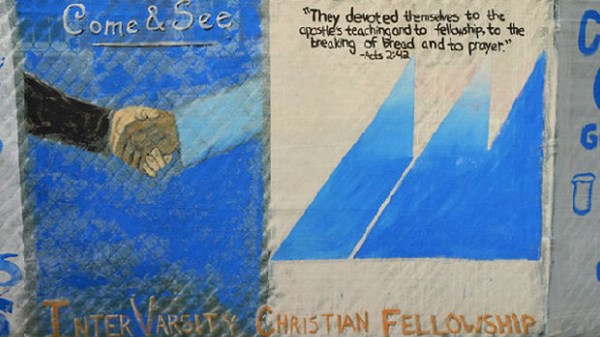 Will InterVarsity Losing Cal State Standoff Be Tipping Point ...
Despite a year's worth of persuasion and a New York Times article that sparked widespead support this summer, InterVarsity Christian Fellowship has lost campus access in America's largest university system because it requires student leaders to affirm Christian doctrines.
California State University has told the campus ministry that "no exemption can be made" to a new non-discrimination policy that requires leadership positions be open to all students, InterVarsity announced in a monthly prayer letter. Now 23 student chapters are no longer recognized by their universities as official student groups, losing free access to rooms for meetings and student activities fairs for recruiting.
"While we are disappointed, we know God is sovereign," stated InterVarsity. "He holds the decisions of Cal State and the future of our chapters in his hands. We believe he hears our laments and our requests for intervention."
The ministry requested prayer for "financial partners to cover the additional costs associated with ministry on campuses where we are no longer able to reserve free meeting space and promote our chapters in the same way we have in the past." [Video below]
"This could be the tipping point of other university systems moving in this direction, so that's why we are concerned," InterVarsity president Alec Hill told CT earlier this summer. While only a handful of universities have enacted such policies, Cal State's 450,000 students on 23 campuses could tip the scales "in the sense of public policy and other university systems moving in this direction," he said.
While some campuses began the school year with their InterVarsity chapter still recognized, InterVarsity national field director Greg Jao told CT today that the executive order applies to all schools. "Each university is implementing at their own pace," he said. "[But] we cannot meet the requirements created by the Executive Order. This will result in all of our groups being derecognized."
While the university's policy asks that the president of each student group sign a statement "attesting that the organization has no rules or policies that discriminate on the basis of race, religion, national origin, ethnicity, color, age, gender, marital status, citizenship, sexual orientation, or disability," in reality, there are often exceptions, Hill said. Greek societies, athletic groups, and honor societies are all allowed to discriminate on the basis of gender or intelligence, he said.
"It's as if the First Amendment now protects Greeks but not religious folks, which is Alice in Wonderland stuff," he said. "It really is peculiar." (Following a prominent NYT article, others agreed, including the The Denver Post and even Mother Jones's Kevin Drum.)
Even before the Christian Legal Society (CLS) narrowly lost its 2010 Supreme Court case protesting the Hastings School of Law's "all comers" policy, universities were struggling to find a balance between religious freedom and antidiscrimination. (The 5-4 decision affirmed Hastings's policy that all student groups open all leadership positions to all students, regardless of whether the students agree with the group's statement of faith.)
As far back as 1997, Grinnell College in Iowa banned InterVarsity because of its unwillingness to select a noncelibate gay leader. Later, several schools including Tufts University, Rutgers, and the University of North Carolina (UNC) also derecognized InterVarsity because requiring leaders to be Christians violated the schools' anti-discrimination codes. UNC reversed its decision just weeks later; Rutgers settled out of court; and Tufts reinstated InterVarsity but later reversed it. InterVarsity recently lost campus access at SUNY Buffalo and Bowdoin College as well.
But since Hastings, what was an occasional occurrence is starting to look like a trend, said Jao.
"Hastings opened some doors," he said. "One of the bigger trends is taking perfectly acceptable non-discrimination language to its non-logical extreme, and then penalizing the groups it is trying to protect."
While lawmakers in Ohio and Arizona passed bills to exempt religious student groups from antidiscrimination policies, some schools, including Vanderbilt University and Rollins College, have revoked their status.
The trend is part of a larger cultural shift, one that can be seen in the fight for same-sex marriage and the HHS contraceptive mandate, Jao said. "What is happening is a fundamental reassessment of how much deference religious sensibilities should be given."
Universities are also trying to protect themselves from litigation, said Neil Walker, California state coordinator of Christian Challenge, another campus ministry. "Most of this has really been fostered by an atmosphere of fear on the part of university officials. You've got everybody walking around on eggshells in a politically correct way. They say, 'We don't want to be sued, so how can we keep it from happening?' They keep instituting policies that try to insulate them from litigation."
Ironically, the "all-comers" policy might lead to more litigation instead of less. Chi Alpha Campus Ministries, an Assemblies of God ministry, is getting ready to launch a chapter at Cal State's San Diego State University campus if the new policy doesn't shut them down.
"I've told the director there that I want him to go ahead and contact the Alliance Defending Freedom and ask them about the right way to proceed so they have the paper trail they need should they go to trial," said Glen Davis, who oversees the ministry's northern California chapters. "In the absence of binding legislation, we'll see increasing attacks in the freedom of Christians to express themselves publicly."
This summer, InterVarsity was holding out hope that Cal State would change its position after consistent persuasion, Hill said. Last year, Cal State chancellor Timothy White gave campus groups an extra year to try to work something out, he said. And there's precedent: InterVarsity was kicked out of Georgetown in 2005, but after some quiet persuasion and 10 months, InterVarsity was back on campus and its staff was chairing the religious life committee, Hill said.
If that doesn't work, mobilizing donors and the media is the next step, something the much-discussed NYT article triggered in June, he said.
The third step of InterVarsity's strategy is to seek legal or legislative solutions, said Hill. The organization has only done this twice, both times successfully—once at Rutgers and once at the University of Wisconsin. Both were settled out of court.
"We love the university. The last thing we want to do is pick a fight," said Hill. "You can win legal battles, but you won't win hearts and minds."
CLS was derecognized at Southern Illinois University and argued its case successfully before the Seventh Circuit Court of Appeals. Several other schools settled out of court after challenging CLS, including the Washburn University School of Law, the University of Minnesota School of Law, and Arizona State University.
Another nationwide campus ministry, Cru said in a statement earlier this summer that "the 'all comers policies' on some universities are being applied in a way that is unconstitutional and discriminatory. We will use legislative, judicial and media strategies to protect our First Amendment rights."
The fight isn't just about access to student activity fairs or discounts on meeting rooms (though reserving rooms costs InterVarsity around $14,000 per chapter where they lose access), Jao said.
"The university is a redemptive, shining example of what God intends for human flourishing," he said. "There is something corrosive to a university when it looks at a group of religious students and says, 'We can acknowledge [your religious beliefs] exist but we don't believe they're important to recognize.' It's corrosive to the university as a forum for the vigorous engagement of ideas. The university is limiting the diversity and narrowing the definition of tolerance."
However, the struggle to stay on campus isn't without a silver lining, he said.
"The underappreciated and under-noticed thing is the decision the students are making," Jao said. "All they would need to do is say, 'Let's let go of the doctrinal requirement, or pretend we don't have a requirement and still vote in the people we want.' These are students who were raised in an age where churches aren't teaching creeds. But these students now understand there is an irreducible biblical and theological core to their Christian faith. They're choosing to stand for it.
"They gather together and say, 'Should we give up doctrinal standards for access?'" Jao said. "They've said, 'Absolutely not.'"
CT closely tracks Christian student groups and how they fare on campus, including InterVarsity's key win at Tufts, Alec Hill's response to the Supreme Court's Hastings decision and its aftermath, and the 15 Christian student groups that left Vanderbilt rather than open up leadership roles to non-Christians. Ed Stetzer offers some reflections on Cal State's decision. Tish Harrison Warren recently reflected from her InterVarsity experience at Vanderbilt on being the "wrong kind of Christian."
[Photo courtesy of Tony Alter - Flickr]

09/08/2014