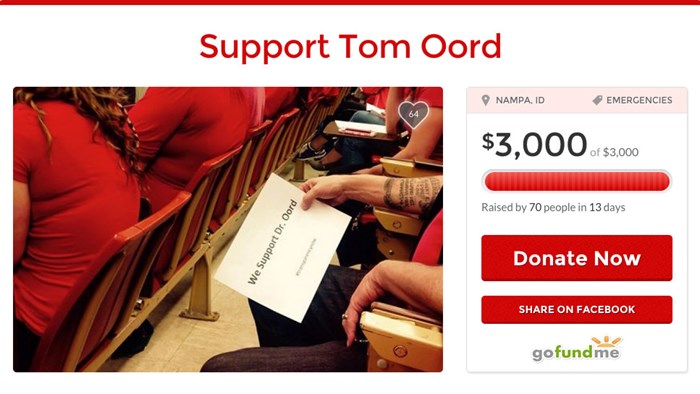 Update (Apr. 22): Theology professor Tom Oord's termination has been placed on hold, and he will be allowed to teach his summer classes at Northwest Nazarene University (NNU).
President David Alexander apologized in an email to faculty on Saturday, three days after 77 percent of them voted that they had no confidence in him.
"The past few days have been a wash of emotions, reflections, regrets and prayers," he wrote. "Amidst all this, the most important thing I need to say is I'm sorry."
He explained:
When the faculty spoke through their "no confidence" vote, they voiced their frustration with my leadership style. The vote was an accumulation of missed opportunities for engagement and the collegial respect that grows from times where people work together for the common good. It grieves me greatly that people have felt marginalized and professionally underutilized. It crushes my spirit that because of my actions people may presently ...
1