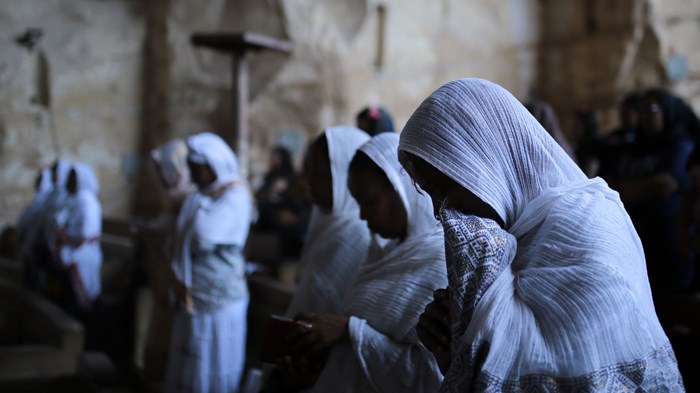 Image: Mosa'ab Elshamy / AP Images
Once again, ISIS has orchestrated and filmed the dramatic mass killing of African Christians who refuse to deny their faith.
This time, the approximately 28 men targeted by the Libya affiliate of the self-proclaimed Islamic State (also known as Daesh) were Ethiopian Christians. In February, the killing of 21 mostly Egyptian Christians drew widespread horror and fears of future massacres, but also led to Egypt's largest Bible outreach.
Describing the 30-minute propaganda video released Sunday, Christian Solidarity Worldwide (CSW) explained:
The exact numbers of victims in the latest incident cannot be confirmed. The video of the executions, entitled "Until there came to them clear evidence", switches between a scene on a beach in eastern Libya, where an estimated 15 men in orange boiler suits are beheaded by masked militants in camouflage, and a scene in a desert area in southern Libya where similarly dressed Daesh members execute a similar number of men in black boiler suits ...
1