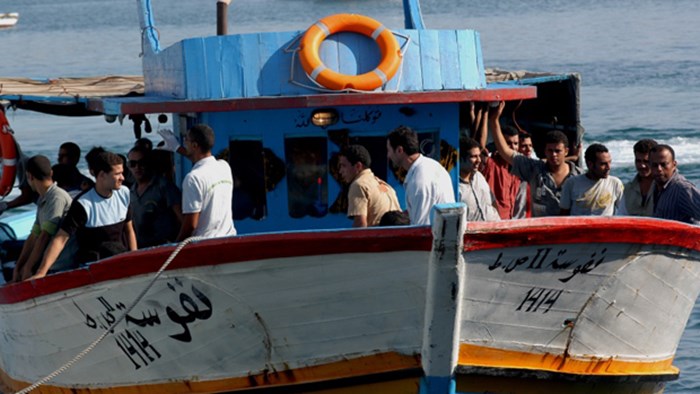 Image: Noborder Network / Flickr
Fifteen Muslim migrants face charges of murder fueled by religious hatred after allegedly throwing a dozen Christian migrants overboard this week during a sea crossing from northern Africa to Italy.
Refugees who survived the crossing "burst into tears" as they described the violence to Italian police, AsiaNews reports. Italy and other countries have welcomed more than 10,000 refugees fleeing across the Mediterranean Sea in recent days. Such migrations hit a record high last year, reports the BBC, which has mapped the problem given the journey is also producing record deaths.
The boat in question left Libya with 105 passengers on Tuesday. An Italian navy ship took the remaining passengers on board and transferred them to a Panamanian ship that docked in Italy on Wednesday, according to CNN.
The Christian victims were Ghanaian and Nigerian, and the accused Muslims are from the Ivory Coast, Mali, and Senegal, according to The New York Times (NYT).
Such boat crossings are ...
1